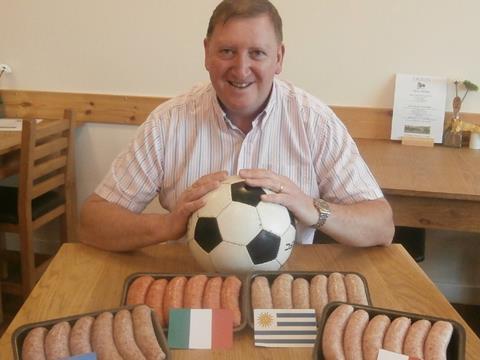 Derbyshire farm shop Croots has created a World Cup sausage range and will donate some of the proceeds to charity.

Variants include a Bangerooney sausage, containing pork and Croots' Cow juice ale; a spicy beef Costa Rican sausage; a Uruguayan combination of pork and chorizo; and an Italian pork, tomato, mozzarella and basil sausage.

Ten per cent from the sale of each World Cup sausage will be donated to Derbyshire Children's Holiday Centre.