This article is part of our Frozen digital feature.
Meet the buyers…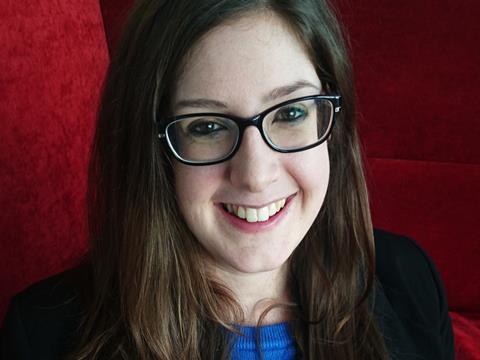 Emma Poynter, frozen meat-free and savoury buyer, The Co-op
Emma has been with The Co-op for three years and has experience across ambient, fmcg, chilled and frozen. Previously she was with 99p Stores. In her spare time, thanks to her passion for food, she likes to cook. And with all this focus on food, she also likes to hit the office gym.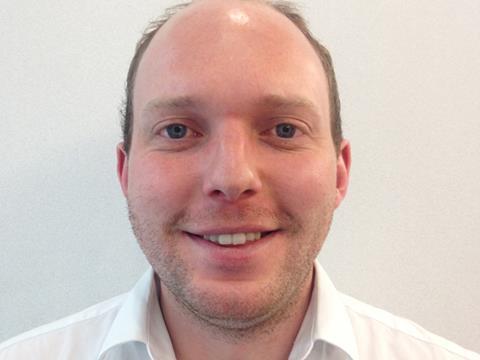 Matt Spivey, trading manager for frozen, Spar
Matt began his career in field sales for Nestlé before spending four years at Morrisons in various buying roles. He joined Spar 15 months ago, he was originally responsible for dairy before moving over to the frozen aisle. He says he enjoys the challenge of identifying and capitalising on the big trends of tomorrow in his current role.
How would you sum up the past year in frozen food?
MS: Unfortunately the weather conditions didn't help impulse ice cream sales for the most part, so other categories have had to deliver the growth in the category. At Spar the focus on the core categories has paid off and we have delivered growth through the key areas of pizza and potato.
EP: It's been a really exciting year at The Co-op – our range work and promotional strategy have been huge successes, driving great value for our customers.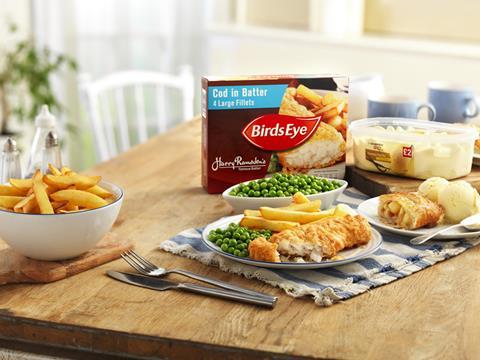 What was the best frozen launch in 2015?
EP: We've sold over 1.4 million meal deals between April to December 2015. As well as being a key volume driver it has increased shopper awareness of the category, and brought new customers into frozen. We change the deal regularly, offering everything from a Christmas roast dinner to a family pizza and sides. All our meal deals have an ice cream product included, as this is a key purchase for a customer buying frozen.
Frozen ready meals are in growth, despite being hit by one of the biggest food scandals in food history only three years ago. Are you surprised by this? How have retailers and suppliers turned this performance around?
MS: Ready meals were hit hard by the scandal three years ago. Since then suppliers and retailers have worked hard to deliver the message of great quality products that offer good value for money. The shift away from a purely price focus to a more balanced focus on value has restored some confidence in the products. While there is still work to do, the market growth numbers are encouraging.
EP: The frozen food category is seeing real growth. Research shows 71% of shoppers now buy frozen food due to its increased quality and convenience. Consumers are also looking to make healthier choices and our focus on quality, range, promotional strategies plus great new flavours and new product development are all contributing to the growth and success being witnessed in the category.
Presumably there's a very real barrier to growth in frozen food that doesn't necessarily affect other categories: limits on freezer space in store. How is the category overcoming this?
MS: Space is one of our biggest challenges, especially in the convenience market. It means that every SKU has to deliver its fair share of sales and earn the space. We have to ensure we can meet the needs of our customers and have a breadth of range in a small space. Regularly reviewing the performance of products is key to maintaining sales. Balancing brands vs private label and choosing which subcategories to focus private label effort on is also key. We have seen great success with this in ice cream where our Spar brand range is in significant growth.
EP: Our range has been modified and reset in order to suit particular store types, allowing us to meet consumer needs with a greater breadth of range. We've really tailored our offer to provide customers with an easy, convenient shop with great products and value.
Frozen food is seeing huge growth online. What impact is this having on sales in store?
MS: Although online growth is significant we generally serve a different occasion/need so we are not seeing an impact on our sales. Frozen shoppers in convenience are mainly topping up or distress purchasing rather than making pre-planned purchases. This means that at Spar we focus on offering a strong core range of products at competitive prices.
How has your frozen offering changed over the past year and why?
MS: We have reduced promotional activity over the past few months. This is in order to focus on driving volume on the top selling lines and to attempt to declutter the fixtures. This is designed to make the shopping experience easier and clearer for customers.
What's the best way for a supplier to approach you with a new product?
MS: Provide a clear rationale about how the product meets the needs of our Spar customers or fills a gap in our current range. Demonstrate how the product can deliver value to our customers and retailers. Don't try and oversell the product, be clear about its benefits but don't try and hide any drawbacks.
EP: We are very approachable and see many new products. Ror me, the best way is to show the product in a creative way that grabs our attention, and a passion for the product is a must. The Co-op is a convenience retailer and products need to fit our stores' size and range, quality and value, customer needs and The Co-op's ethical values.
Any pet hates when approached by a brand with NPD?
EP: If people are not passionate about their products they can't expect buyers or consumers to be either.
MS: Not providing a recommendation of what the NPD should replace. This is especially key for convenience where our freezer space can be extremely limited. Prioritise what is relevant to the Spar customer rather than selling in everything available.
How will the frozen market shape up in 2016? What are the key trends?
MS: Meal deals have become prevalent over the past year and this looks set to continue. These have proved a good way of increasing basket spend and encouraging customers to buy their entire meal from the frozen cabinet rather than just one or two components.
Quick cook meals/ components should also be a growth area. Shoppers looking for easy solutions for midweek meals are increasingly aware that frozen foods can offer good quality, nutritious meals ready in under 10 minutes.
EP: The frozen food category is seeing real growth. Research shows that 71% of shoppers now buy frozen food due to its increased quality and convenience. We're also expecting to see key trends in health keep growing across all frozen categories. Frozen is also attracting a higher foodie following, with a rise in trends such as sweet potato, along with great new flavours and new product development such as peanut and salted caramel ice creams.