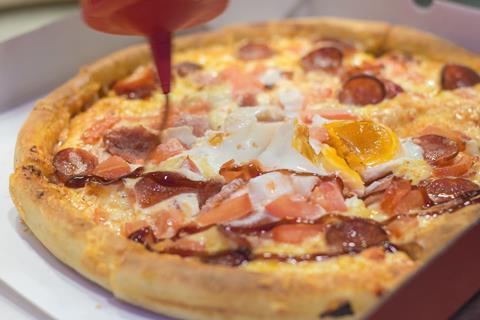 Asda's own-label deep pan pizzas have fallen victim to shrinkflation, The Grocer can reveal.
The retailer has given its lineup of pizzas a reshuffle, with the range shrinking in size while prices rose or stayed the same [Edge by Ascential 52 w/e 18 December 2019].
Its Deep Pan Meat Feast has shrunk from 390g to 349g, yet the price has risen from 93p to 95p, while its Deep Pan BBQ Chicken Pizza has shrunk from 390g to 352g and the price has remained 95p.
It has also ditched its Deep Pan Margherita pizza in favour of two new SKUs: Three Cheese and Double Pepperoni. The delisted Deep Pan Margherita came in at 400g, while the two new SKUs are 358g and 348g respectively.
An Asda spokesman said the retailer's aim was "to always offer our customers the best possible price and we have a wide range of great value pizzas available, starting from just 70p".
Asda's pizzas are the latest in a swathe of products to fall victim to shrinkflation in recent years.
Earlier this month, The Grocer revealed Coca-Cola European Partners had slashed two pouches from 10x200ml multipacks of Capri-Sun as a response to rising cost pressures.