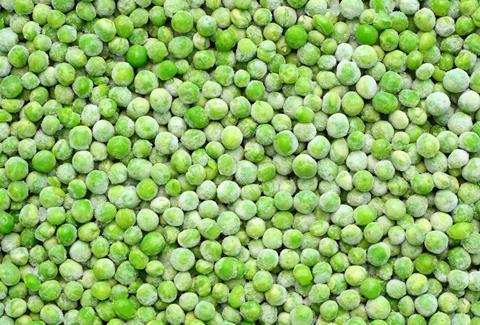 Soaring sales of frozen food during lockdown look set to change long-term eating habits, particularly among younger shoppers, new research by Iceland and Birds Eye has suggested.
Supermarket sales of frozen food leapt by 27.6% to £1.08 billion in the 12 weeks to 16 May, according to Nielsen data. And a surge in interest from gen Z shoppers looks set to further boost its fortunes, as they turn to frozen lines for value for money and food waste reduction.
A comparison of surveys undertaken by research firm One Poll in October 2019 and in June 2020 revealed that 26% of 18 to 24-year-olds now bought more frozen equivalents of their regular fresh purchases.
A further 31% had tried more new frozen foods such as meat substitutes, while a total of 40% had stocked up on more healthy frozen options like frozen vegetables, fruit, meat and fish.
With people cooking from scratch more often, some 33% of UK shoppers were using their freezer more efficiently, the research found, and a further 21% were including more frozen foods in their cooking.
The statistics also indicated the shift to frozen could prompt a longer-term trend, as almost a quarter (24%) said they planned to continue buying more frozen food.
Cost savings from frozen food emerged as a key driver behind those intentions. Over a fifth (21%) of shoppers stated frozen items could be better value for money than fresh, and 17% agreed they could get far more for their money by shopping in the frozen aisle.
It comes as new data from a previously unreleased study by Manchester Metropolitan University, found that frozen food offered about a 30% saving in comparison to fresh; with the average family potentially saving £1,500 a year by incorporating more frozen food into their food shops.
With 34% of shoppers planning to tighten their purse strings when it came to food shopping after lockdown, frozen food was set to be a regular fixture on the nation's shopping lists, the Iceland and Birds Eye claimed.
"It's clear that whilst lockdown has brought many different challenges, new frozen shopping habits have emerged to help us save money and reduce food waste, whilst still enabling us to enjoy great quality and delicious food," said Birds Eye UK general manager Steve Challouma.
"The research also shows that many of us are making healthy food choices and adding more goodness to our diet – with shoppers actively buying more frozen vegetables," he added.
Many families had taken positive learnings from lockdown, added Iceland MD Richard Walker. "Simple switches to frozen food can help to make a real difference, without any need to compromise on taste or quality."