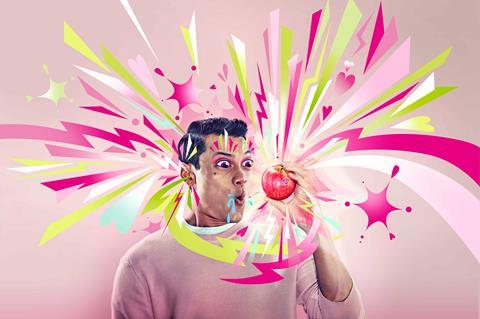 Apple brand Pink Lady is to launch its first-ever UK TV ad campaign this month, as part of an extensive media push to elevate brand awareness.
The campaign, using new creative highlighting the "multisensory experience of eating a Pink Lady apple", will launch on Friday 12 June on Channel 4 during the centre break of Gogglebox – a prime spot within the channel's programming.
The TV ads will continue to roll out across Channel 4, More 4, E4, Dave, W Channel and Alibi throughout June and was the subject of "significant" investment from the brand.
Pink Lady said it would be further amplified across print, digital and social media advertising, PR and across the Coregeo-owned brand's digital channels.
Despite a slower start to the year than hoped for due to the reduced availability of apples in the UK, the brand had seen a 2.4% increase in year-to-date spend in May.
The overall apple market in the UK, which was down 4% last year, had grown significantly throughout the lockdown period, seeing a 5% market value increase, the brand said, citing Kantar data.
"We are excited to launch a TV advertising campaign in the UK for the first time, particularly because our new creative really brings to life the sweet taste, crisp crunch and juicy boost of a Pink Lady," said marketing manager Lynn Shaw.
"The advertising is enabling us to speak to our key demographic with a schedule targeting primetime, at this important period for new-season apples launching in-store. We are confident the campaign will build brand awareness among new and existing fans, bolstering our position as the UK's number one apple and fresh produce brand," she added.