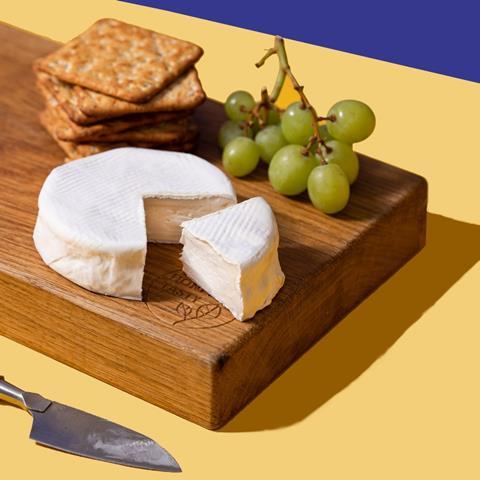 Plant-based cheese start-up Honestly Tasty has secured six-figure backing from specialist investment firm Veg Capital as part of a wider crowdfunding round aiming to bring in £1m.
Veg Capital led the round with backing totalling £250k, helping the business on its way to a £450k crowdfunding target on the Seedrs platform.
It has currently raised £700k from almost 400 investors, with the company hoping to overfund to £1m in the two remaining weeks of the campaign.
Honestly Tasty will put the funds to work to accelerate its NPD pipeline, which includes a cultured hard cheddar that melts like the real thing, alongside stilton, feta and Wensleydale alternatives.
It will also use the cash to expand its team and drive expansion into national wholesalers and retailers.
Brother-and-sister team Mike and Beth Moore founded Honestly Tasty in 2019 to fill a gap in the market for plant-based cheese.
They produce vegan cheeses by combining starch and hydrocolloid technology with traditional cheesemaking techniques. The novel production technique means some of its cheeses are aged for up to four weeks and can also create varieties that can mature to develop flavours and textures associated with dairy cheese.
The range currently includes a plant-based Veganzola blue cheese, alongside a Shamembert, Bree and Herbi, which is a Boursin alternative.
A move into a new plant-based cheese factory in North London recently gave the business the capability to support the next 24 months of expansion and grow annual revenues to £4m, the Seedrs pitch said.
Cliff Johnson, Veg Capital head of finance and strategy, said vegan cheese was an important innovation given the "considerable environmental impact" of dairy production.
"It is also notoriously difficult to get right, but Honestly Tasty have absolutely nailed it with their range, which is honestly very tasty," he added.
Veg Capital joins Honestly Tasty's existing investors, including Allplants founders JP and Alex Petrides and Tim Rowcliffe of cheese wholesaler Rowcliffe.