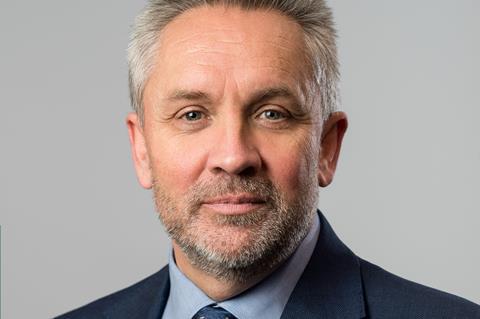 Ex-Sainsbury's CEO Justin King is investing "a significant" stake in Snappy Shopper as the fast-growing convenience technology platform looks to scale up through a £12m Series A fundraising.
Snappy, founded in 2017, now has 1,150 local store owners signed up to its platform, up from 220 in 2019, boosted by lockdowns, and is one of a number of emerging rapid delivery operators aiming to fulfil growing online food and drink demand.
But King, who's set to join the board as a non-exec when the fundraising is complete, believes Snappy's model, which works with local retailers, is better positioned than rivals, as it harnesses the power of local independent shops.
"I have been hugely impressed by Snappy Group's affordable solution, leadership team and rapid growth," said King, who is also a non-executive director at Marks & Spencer. "[Snappy] is championing the needs of businesses in their local community. Its proprietary technology provides local businesses with an affordable delivery solution which enables them to compete in this fast-changing market segment. This not only caters to the trend for top-up shopping but also an increasing desire by consumers to access and support local enterprises."
Snappy's proprietary mobile app technology enables local shops to offer customers a bespoke e-commerce delivery and click & collect, while charging only 3% commission on orders. Average basket spend is over three times higher for customers shopping through the app than when visiting the same shop in store says Snappy, with more than 700,000 consumers already using the platform across the UK.
Read more:
And with partnerships in place with several regional Co-ops, Nisa and Spar, annualised gross merchandise volumes were close to £100m for the year ended March 2021, it claimed.
Snappy has a second string to its bow in the form of the Hungrrr app, which offers restaurants, pubs and hotels a 'white label' alternative to the likes of Deliveroo and Just Eat, with Hilton Hotels, BrewDog and Subway among its clients.
The Series A fundraising follows several seed capital investment rounds backed by a who's who of Scottish investors, including Kelvin Capital, Scottish Enterprise and Mercia Asset Management. The latest cash call is understood to value Snappy Shopper at £50m-65m, with King's stake between 1%-5% depending on share option performance.
King added: "This is an exciting and pivotal time for the business and I believe I will be able to add significant value. I look forward to working with the management team as the business continues its expansion and grows its market share further within the thriving UK convenience market and beyond."
Based in Dundee, Snappy Shopper was founded by group CEO Mike Callachan, chief technology office Alan Reid and consultant Scott Campbell. Snappy Shopper was founded in December 2017 and was preceded by Hungrrr, which launched in March 2016.
Callachan said Snappy Shopper was "very excited to have been able to attract Justin's interest and investment. Justin is one of the UK's most successful business leaders and brings a wealth of experience within the retail and FMCG sector, which will be invaluable as we expand further.
"Prior to the pandemic, the Snappy Group was already established in both hospitality and grocery home delivery. The lockdown has served to accelerate the online trend, but we strongly believe that the shift in consumer behaviour will persist in the long term. While we expect the rapid rate of growth in deliveries to slow slightly as lockdown eases through the summer months, the online market is a long way from maturation."
"Our mission is to give communities on demand access to the products of local businesses. In this context, our platform is based on genuine partnerships and the principle of mutual benefit. The platform therefore evolves to suit their needs and I believe our flexibility, commitment and commission structure differentiate us from our competitors."