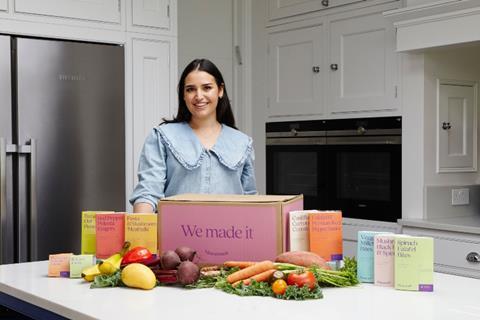 DTC plant-based baby food brand Mamamade has closed a £1.5m fundraising, with backers including Allplants.
The pre-seed round was made up of an oversubscribed crowdfunding campaign on the Seedrs platform, with almost £830k raised from more than 300 investors, more than doubling its £400k target.
The remainder of the funds came from angels and entrepreneurs, including founders and executives from Allplants, Made.com, Heals, Design my Night, Bulb and Xexec.
Founders Sophie and Ian Baron launched the business from their London kitchen before expanding nationwide in 2020.
Mamamade offers more than 45 plant-based meals for infants made in-house at a new, dedicated allergen-free factory.
Sophie Baron said the business had experienced "phenomenal" growth in the past two years, with a parenting community of 40,000 and annualised revenues on track to hit £10m next year.
The brand has fulfilled more than 10,000 to date and achieved more than £400k in sales to date, according to its crowdfunding pitch.
It will use the £1.5m funding to build the marketing and sales teams to grow its customer community, invest in product innovation to extend the range and expand into non-food products, and prepare to roll out across Europe.
"We are delighted to have secured the funds to take Mamamade to the next level and bring our mission to a wider number of people in the UK and beyond," Baron added.
"All our decisions are based on data, our algorithms and speaking directly to our community. As a result, we had huge success when we launched our toddler range in the summer, and, because it was exactly what our customers wanted, it has become one of our main lines. We can now support parents not just in the early stages, but all the way through their journey."