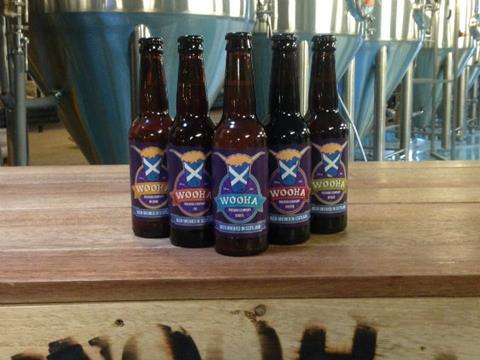 Scottish start-up WooHa Brewing Company is eyeing further exports in the US after securing £700,000 from an SME fund.
The new finance from HSBC will enable the brewer, which started trading in April 2015, to upgrade its facilities through the purchase of a 6.2-acre farm in Moray and hire an additional four employees. WooHa forecast that that 80% of its revenues next year would be generated overseas exports, compared to 30% this year, with a focus on "dramatically" increasing supply to the US market where it has exported beer since January.
The brewer also exports to Spain, France, Switzerland, Denmark and China and will start selling in Germany later this year.
Capacity has expanded from 130,000 litres to about 600,000 litres at present, with ambitions to hit 2.5 million by 2019 thanks to the funding package.
Founded by Heather McDonald, WooHa specialises in 100% natural, vegan-friendly beers and is known for its keg-conditioned beer.
"We have seen an increased demand from the American market for our Scottish beer, so much so that we forecast that next year 80% of our business will be from exports, with the US the main market," McDonald said.
"The financial support from HSBC has been vital in helping us realise our ambition to purchase a new manufacturing site to continue our global expansion. In addition to the funding, HSBC has been fantastic in helping us overcome exporting difficulties."
Susan Rowand, HSBC head of business banking in Scotland, added: "We're seeing an increase in demand for Scottish food and drink products abroad, and the US, in particular, offers a huge opportunity. It's encouraging to see an authentic Scottish business achieve its growth ambitions."
The finance was allocated from HSBC's national £10bn SME fund, with £500m of the fund specifically designated to support firms in Scotland.