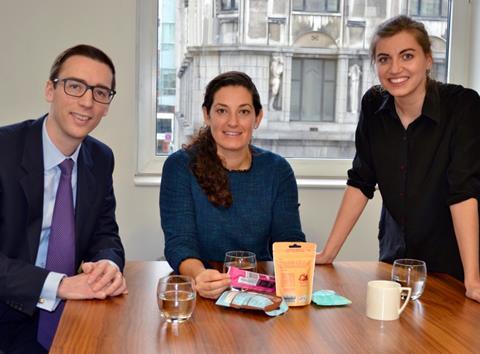 Young Foodies and Spayne Lindsay have joined forces to launch YF Funding, a new platform to help growing FMCG businesses secure funding from £250k to £5m
The fmcg community network, set up in May 2017 by Thea Alexander and Chris Green, has worked to establish the programme after entrepenuer members described fears over securing the necessary funds for growth.
A survey of Young Foodies members revealed that 37% of early stage entrepreneurs cite investment and funding as an area of their business they feel the least confident in. Another 83% said that fundraising is a real cause of anxiety.
YF Funding will offer support and guidance to founders in the industry to ensure they are "investor ready, the group said.
It is hoped the platform will establish a community of experienced investors who are passionate about working with challenger brands.
Investors have already joined the platform, including the likes of former Burton Biscuits CEO Ben Clarke, an active angel investor who has backed challenger brands, such as White Rabbit Pizza.
Young Foodies represents more than 250 brands with more than £100 million of turnover and an average year-on-year growth of 70%.
"We know that challenger brands drive 59% of growth in the FMCG industry. Our network of innovative and ambitious brand owners is hungry for success and need financial support," commented Alexander.
"Ironically, one of their most important business growth factors is also a major source of anxiety.
"The YF Funding platform, fuelled by like-minded investors, is a solid response to the very real needs and concerns of entrepreneurs, helping them to get 'investor ready' and facilitating the fundraising process end-to-end."
The platform will be headed up by Spayne Lindsay associate director Justine Moldenhauer.
"These companies are by definition relatively small, but many are fast growing, super-ambitious and proudly independent. They need investment and wise counsel," said Spayne Lindsay founder partner John Spayne.
"This is where YF Funding comes in and Spayne Lindsay is very excited to bring to bear on young consumer companies its financial advisory and fund-raising capability and large network of experienced industrialists."