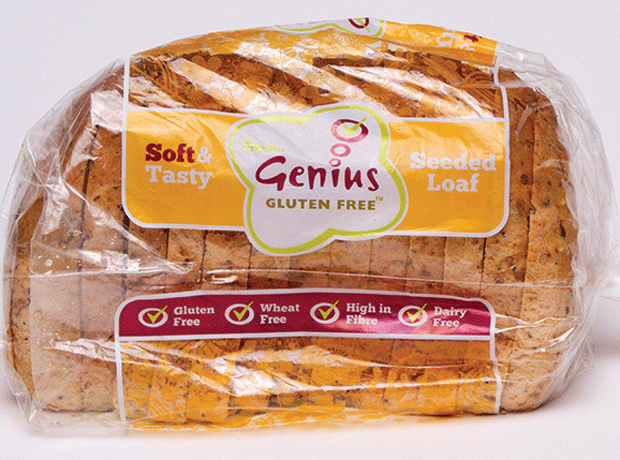 British gluten-free bread brand Genius is to make its Australian debut with a range of 10 products.
The business, which already exports to countries including the US and Spain, is working with Aussie supplier Gourmet Gluten Free Bakery (GGFB) to bring its products to 700 Coles supermarkets across Australia.
"We see a lot of potential within Australia's free-from category," said Genius chief executive Roz Cuschieri. "We have successfully driven rapid category growth in the UK and are optimistic about doing the same in Australia."
The arrival of Genius would transform the Australian gluten-free market, said GGFB co-founder and director Dean Kruger. "When we met the team behind Genius, we immediately knew it was the obvious choice to expand our offering because of its innovative and great-tasting product range and the team's expert knowledge," he added.
The Australian Genius line-up will include a crusty white home-bake bloomer, sliced seeded loaf, sliced and brown bread, rolls, pastry, pizza bases, croissant and pain au chocolate.
Genius, which was started by Lucinda Bruce-Gardyne from her Edinburgh kitchen four years ago, expects turnover to approach £50m this year, and recently acquired the gluten-free bakery operation from Finsbury Foods.