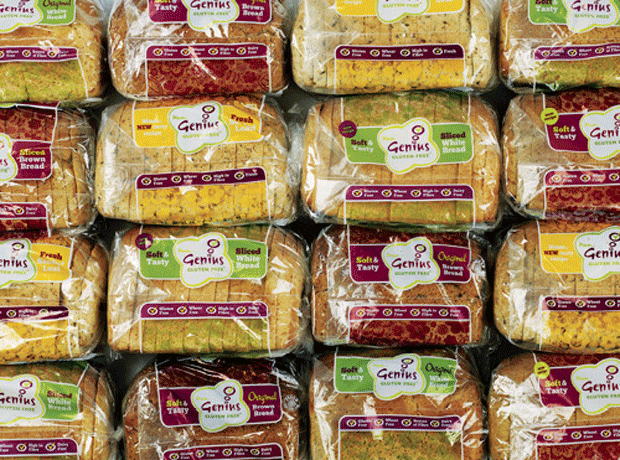 Gluten-free bread brand Genius has secured a listing with Asda – putting it in all the big four supermarkets for the first time.
Asda has this week started stocking five Genius products – brown sandwich loaf, white sandwich loaf, seeded sandwich loaf, seeded soft rolls and lemon and raisin pancakes – in 21 stores. The brand is already carried by retailers including Tesco, Sainsbury's, Morrisons, Waitrose and The Co-operative Group.
"This deal means consumers will be able to find Genius' products in every major supermarket chain in the UK," said Genius Foods chief executive Roz Cuschieri. "It consolidates our position as the most widely available gluten-free food supplier in the country."
The Edinburgh-based business has been rapidly expanding since coming to market in 2009, and plans to further expand its product range after acquiring Finsbury Food's free-from operation in a £21m deal earlier this year.
Genius products are also available in North America, the Netherlands and Spain and the company recently signed a distribution deal to supply Coles supermarkets in Australia.
Genius Foods hopes to grow annual turnover to £50m this year, up from £20m in 2012.