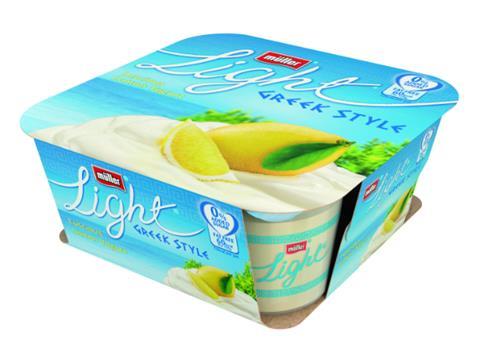 Müller has reformulated its Müller Light Greek Style range to feature no added sugar.

The brand has changed the recipe across all its existing Greek Style flavours to reduce total sugar content by 20%.

The move coincides with the launch of the 500g Müller Light range, which was announced in November and marked a return to the big pot category following a five-year absence. This big pot will also feature no added sugar, and will be available from February.

Müller is supporting the reformulation with a multimedia campaign, featuring a TV ad, digital and print advertising.

"We are working hard to reduce added sugar across our brands," said Michael Inpong, chief marketing officer at Müller. "We are on a journey and have committed significant investment and resources to empower consumers to make healthy and balanced lifestyle choices."

"In addition, having a range which now includes both small pots and big pots gives consumers the choice of enjoying yoghurt the way they want to. We're taking this very seriously and our new campaign to raise awareness of this healthier alternative proves it."
The move follows comes on the back of the introduction of reformulation targets on the yoghurt sector by Public Health England, which aim to cut sugar content by 5% by September 2018, rising to a 20% reduction by 2020.