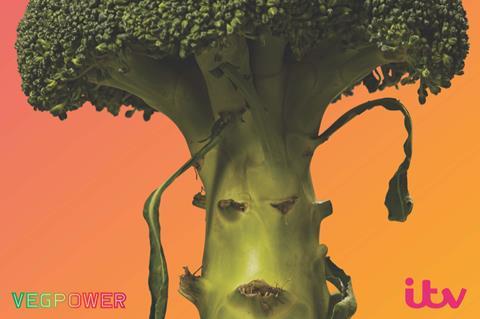 An industry scheme to encourage Brits to eat more veg has resulted in supermarkets and other food businesses selling an additional 90 million portions since it launched, according to a report by the Food Foundation.
The Peas Please initiative, which involves retailers such as Tesco, Sainsbury's and Greggs, has seen 63 businesses ramp up the marketing of veg in store, as well as the volume of veg in ready meals and other products.
Backed by celebrity chefs Jamie Oliver and Hugh Fearnley-Whittingstall, the campaign, which launched in October 2017, is aiming to deliver more than a billion additional portions of vegetables by 2023.
The new report is a big step forward from a previous update, published in September 2018, which reported a spike of 4.8 million portions sold across retailers taking part.
The Food Foundation said it showed a change in consumption was possible. It posed a challenge to other businesses in the food industry to prioritise veg, it added.
The campaign saw the launch of a spin-off ad campaign called Veg Power, which the report said had been seen by 38 million people on ITV and would return later this year for a wider campaign across terrestrial and digital channels.
It was part backed by a £100m crowdfunding project and last year the Peas Please campaign won £1.6m in National Lottery funding.
However, the report was not all good news for veg.
It includes data from Kantar Worldpanel showing a slight year-on-year decrease in the percentage of overall baskets made up by veg, from 7.3% to 7.1% over the past three years.
Over the same period, the proportion of veg in baskets among those taking part in the campaign rose from 7.9% to 8%.
The Food Foundation said the figures showed the campaign still had a long way to go, especially with the latest government estimates suggesting less than a third of adults and only 8% of children consumed their recommended 5 a day.
"Selling 90 million additional portions of veg in two years is proof that it's possible to make a real impact when businesses take the challenge seriously," said Anna Taylor, executive director of the Food Foundation.
She added: "The Veg Power advertising campaign has shown us how to increase demand for vegetables, and our Peas Please pledgers have done an impressive job of upping the supply.
"But we're still frighteningly far off eating the 5 a day minimum, and we're facing a public health crisis. Food businesses across the UK must keep up with consumer needs: it's time to show leadership and creativity in making veg an appealing, affordable and convenient choice."
The results of the trial come amid a surge in interest for vegetarian and vegan food.
This week Asda, another supermarket involved in the Peas Please project, said searches for the term vegan had rocketed to the top of its website in January, with the volume of traffic looking for vegan alternatives on Asda.com up 417% on last year.