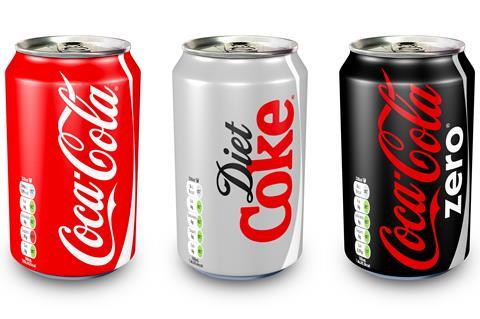 The government is consulting on whether thousands of products deemed unhealthy under Boris Johnson's obesity clampdown should carry health warning signs.
Ministers are considering adopting elements of a mandatory system pioneered in Chile, which uses stark black and white "STOP: high in" labels to indicate they are high in fat, sugar or salt (HFSS).
It is credited as one of the reasons for a 20% reduction in obesity levels in the country in the past two years.
The government is also looking at whether it should bring in aspects of the Nutri-score system developed in parts of Europe, having commissioned a major new study on the effectiveness of the UK's existing traffic light system.
The UK no longer has to adhere to EU front-of-pack regulation when the Brexit transition period ends on 31 December. "Crucially, these labels have been carefully chosen as they are based on new evidence that has emerged since we recommended the multiple traffic light system in 2013, and are supported by a body of evidence demonstrating impact to public health," says the consultation.
Since June 2016 food companies in Chile have been forced to display warnings on all products high in calories, sugar, saturated fat and sodium on the front of pack with warning labels, presented as stop signs, to show consumers they exceed recommended nutrient thresholds.
The system, which does not contain a breakdown of nutrient-specific information or display reference intakes, includes exceptions for some foods that have high levels of nutrients in their natural form such as nuts, avocados or bananas, but for other products multiple warnings are required, with some having warning signs for all four.
The consultation says: "Early analysis shows the warning label has already had considerable impact with approximately 40% of Chileans claiming they have used the label to inform their purchasing. In particular, sizeable effects were seen in juice and breakfast cereal purchasing, where early data indicates consumers are substituting these products for healthier options if they contain a warning label."
In contrast, the latest government figures on traffic lights showed that whilst 80% of people said they looked at front-of-pack labels, almost 20% never do, and many said they were confused at the complexity of the information, including its recommended daily reference intake. Another option being explored is adoption of the Nutri-score label which was given official government recognition in France in 2017 and has since been adopted in Belgium, Spain and the Netherlands, with Portugal considering it.
It uses labels that converts the nutritional value of a product into one of five letters and corresponding colours, ranging from A for the "best nutritional quality" to E for the "least good nutritional quality". And dark green to dark orange to rate a product's overall healthfulness.
The scheme has won the backing of some major food companies, including Nestlé and Danone who in April joined a major campaign to enforce Nutri-score nutrition labelling across the EU.
The FDF this week said the Chilean system was a major regressive measure, which demonised food.
"This is a step on the path to cigarette-style health warnings," said Kate Halliwell, head of UK Diet and Health Policy.