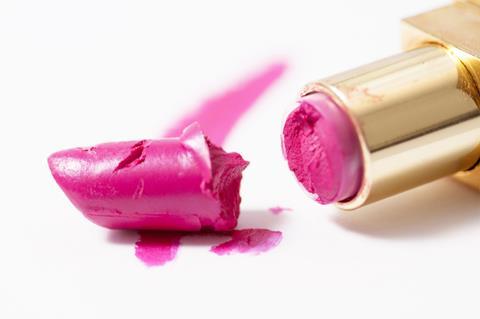 Hopes for a coronavirus 'lipstick effect' have been trashed, with Brits shying away from buying make-up in their masses.

Cosmetics sales have fallen to £48.1m in the past month, down 12% on the same period last year, Kantar data compiled exclusively for The Grocer reveals.
Kantar said this was partly down to certain stores closing off their make-up aisles in recent weeks.
But Kantar analyst Matthew Maxwell said enforced working from home was the main driver, as consumers no longer felt the need to get ready for the office. "Cosmetics is likely to be the number one category impacted by this trend," he said.
"Razor blades, suncare and hair styling have also struggled, potentially as a result of the movement to working from home and social distancing."
However, other areas of the toiletries market have seen a rise in sales due to panic buying.
Unsurprisingly, that effect was most pronounced in soap, with a 161% increase in bar soap sales and 180% increase in liquid hand soap sales.
Shampoo, toothpaste and bath & shower products also saw respective increases of 15%, 37% and 26%.