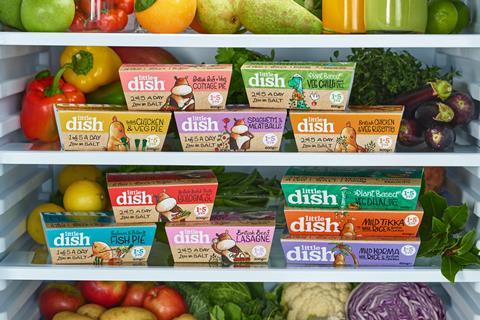 Little Dish has seen its sales surge with parents stuck home-schooling their children during lockdown.
The brand said its sales were up 39% over the four weeks to 29 Janaury versus the two prior periods.
The uplift was "a reflection of the way parents were feeding their children throughout the third national lockdown", said Little Dish.
Founder Hillary Graves said Little Dish wanted to do "everything we can" to help parents juggling home schooling and "being pulled in every direction".
Little Dish meals were "a helpful way to cope with the current circumstances" she added.
The bestselling dishes throughout January included Salmon & Pollock Fish Pie, British Chicken & Veg Pie, British Beef & Veg Cottage Pie and British Beef & Pasta Bolognese, said Little Dish.
While the meals had been nutritionally tailored for one to five-year-olds, the brand reported that "many older kids are enjoying them as well".