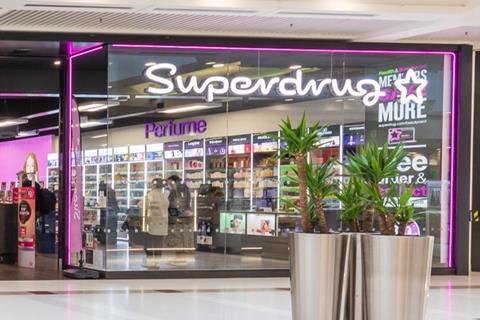 Superdrug has cut the price of its own-brand Solait suncare range in recognition of the products as healthcare essentials.
It means 41 products are now cheaper, with the lower prices also locked until the end of the year.
Superdrug said the move followed rising demand for donations of suncare products seen through its partnership with the charity Beauty Banks. The charity tackles hygiene poverty by taking personal care products donated in stores and redistributing them via food banks and community groups.
It also comes as the government faces calls to remove the VAT on high-factor sunscreens to make them more accessible in the cost of living crisis.
"As a leading accessible health and beauty retailer, we believe everyone should have access to the products that protect their health and wellbeing and at an affordable price," said Superdrug own brand director Jamie Archer.
"Sunscreen is currently classed as a cosmetic product and therefore carries the VAT associated with it, making it unaffordable for some people.
Donations
"Through our work with Beauty Banks, we know requests for donations of suncare products have gone up, with some people even having to forego it altogether, which is concerning to hear.
"We hope by reducing the price of our Solait range we can help make sun protection more affordable and allow families to stay safe in the sun."
Susanna Daniels, CEO of charity Melanoma Focus, said: "This move by Superdrug is a big step in the right direction and a brilliant start to our mission to have VAT removed from all high-factor sunscreens across the UK."
"Eighty-six per cent of melanomas are preventable and, therefore, wearing a high-SPF sunscreen is a hugely important safety measure for protecting against it.
"Anything we can do to make sunscreen more accessible and affordable will cut the overall incidence of skin cancer and could help save lives."
Among the price cuts, Solait SPF50 sun cream (200ml) is now £3.59, while Solait kids roll-on sun cream SPF50+ (75ml) is £2.79.