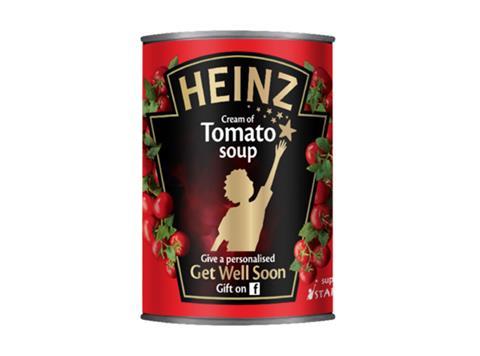 Heinz is bringing back its 'Get Well' Soup campaign in partnership with kids' charity the Starlight Children's Foundation.
Consumers can send a personalised £3.99 can of 'get well' Heinz cream of tomato or chicken soup to a friend through the Facebook campaign, with £1 from the sale of each can being donated to the Starlight Storytellers initiative, which entertains sick children in hospital. The campaign, which is now live, will be supported by PR, social media activity and TV advertising.
To highlight the initiative the brand is also rolling out limited edition cans of its Cream of Tomato Soup featuring the charity's logo on the front of pack in place of the steaming bowl of soup, with information on the charity partnership on the label.