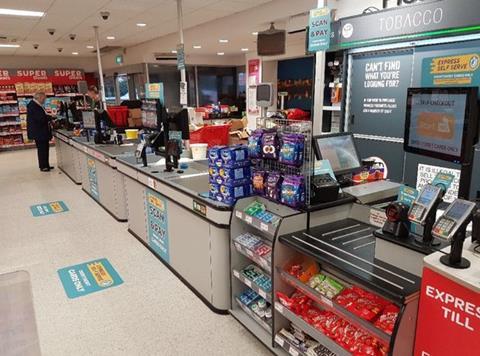 Northern Irish Spar wholesaler Henderson Group is planning the rollout of more of its bespoke self-service checkout technology over the next two months, following a successful trial.

Its subsidiary Henderson Technology this week officially launched its new 'EDGEPoS' self-checkout, which is now available to EDGEPoS users across the UK.

The system has been specifically developed by Henderson to be suitable for the convenience sector.

It has been live tested in the company-owned Eurospar Ashbury in Bangor County Down since April.
Head of Henderson Technology Darren Nickels said the system had sped up customer service and reduced checkout lines and wait times at the Ashbury store.

"Our product differs from others on the market. It gives retailers more choice to utilise space throughout the store, enhancing the customer shopping experience.

"With approximately 12% of the daily transactions now going through self-checkout, the store has been able to free up staff that were tied to the tills, and utilise them in different areas of the store, thus progressing their abilities and maintaining stock on the shop floor for additional sales," he said.

Store manager Lynsey Wilson added: "It has been a great success. Customers are really reacting to the newest addition to the store. We have had hundreds of customers trying out the new service daily and are returning to use the express tills confidently."

A Hendersons spokeswoman said: "Look out for more self-checkouts being installed in a wide range of stores and locations during August and September."