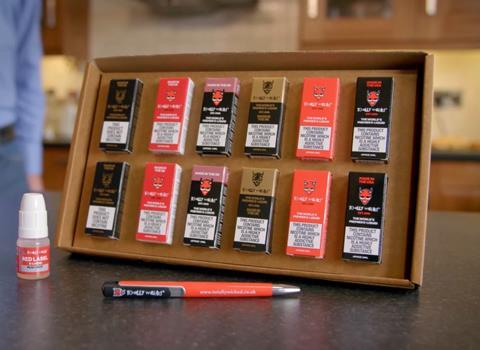 An increasing number of online and bricks-and-mortar retailers are offering subscription services. Users can create a bespoke pack delivered to them on a fortnightly or monthly basis.
Many retailers are encouraging loyalty through discounts that increase with the duration of the subscription. Some online retailers – like Birmingham's Vape-A-Box – sell only subscription boxes, offering several options ranging from 'The Bronz' to 'Goldy'.
Touchscreens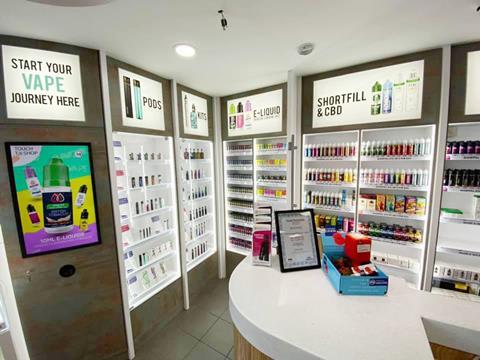 One weakness of non-specialist outlets is their lack of product knowledge. Aquavape, which is establishing concessions in convenience stores, is overcoming this challenge with touchscreen technology.
The step-by-step guides take customers through all the details needed for buying a vaping product. Nisa store owner Amrit Pahal, who has partnered with Aquavape, says the tech has plugged the "gap" in staff knowledge.
Socially distanced specialists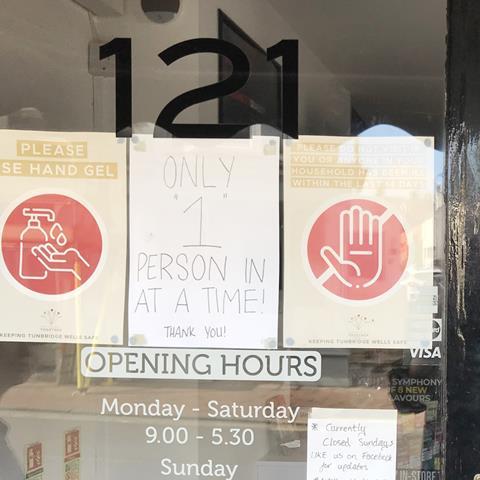 Since reopening, many vape stores like JT's in Tunbridge Wells (pictured) have been converted into walk-in counters. These are surrounded by Perspex screens with free sanitiser on hand.
It's had a massive impact on vape stores, which used to serve as hubs for competitions and vaping community meet-ups. So Prohibition CEO Billy Webb looks forward to a relaxation of the rules, which will create "a thriving vaping scene once again".
Rapid delivery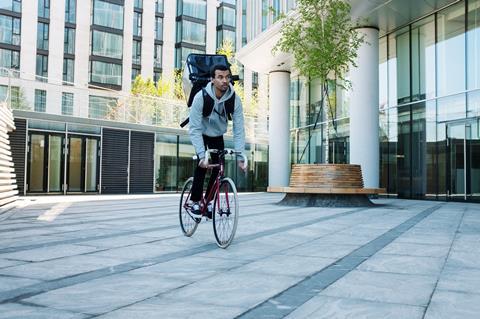 Getting your vaping fix has become easier than ever during lockdown, thanks to the rise of rapid delivery services.Startup Clouder – launched by a team from Imperial College London – connects vape shops to customers willing to pay a premium for orders that arrive within the hour. Deliveries are now being made in several cities across the UK.
Vape products are increasingly available on Deliveroo and Uber Eats too, typically as part of dark store off-licence offerings.
Car park concessions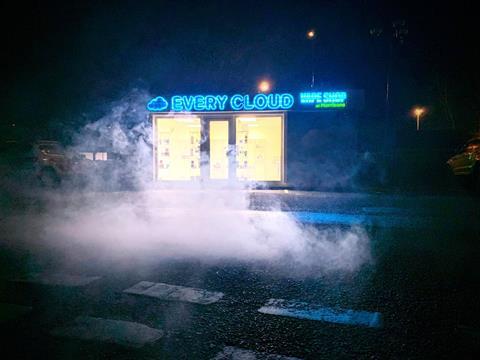 With shelf space limited, and vapes otherwise hidden behind tobacco kiosk counters, Morrisons last year partnered with vape retailers to set up small stores in car parks. The supermarket has partnered with regional multiples including Every Cloud, UK ECig Store and Eco-Vape on the 'pod shop' initiative.
The pods feature a much wider selection than could be carried within the supermarket, and staff are there to guide customers through their options.
"More and more supermarket chains are taking up large, independent UK e-liquid brands as the market matures"