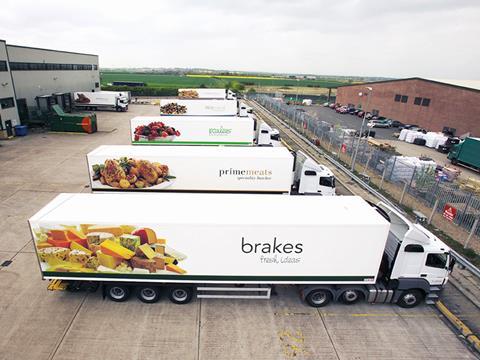 Foodservice giant Brakes has made more than 500 employees redundant and permanently shut four sites as the coronavirus crisis continues to rip through the hospitality supply chain, The Grocer can reveal.
The job losses follow the end of a three-month consultation process and mirrors the number of staff axed at rival Bidfood earlier this month.
Initially it was understood that 200 employees were at risk, but that has since more than doubled.
Two depots have permanently closed. These are Thorpe and Coventry, both of which have failed to reopen following the national lockdown.
Two call centres will also permanently close their doors – Focus House, Ashford and Dalziel House, Scotland.
The timing of those closures will be dependent on when remaining staff can transfer over to the Ashford headquarters building, Enterprise House, and its main Scottish depot, Newhouse.
Read more:
A number of 'back office' staff have also been laid off as the business, owned by US company Sysco, cuts costs.
A number of initiatives were launched by the wholesaler in a bid to pivot its offer and mitigate the impact of the hospitality shutdown, including a direct to consumer division and supplying retail and convenience chains.
Brakes was also selected to work alongside Bidfood to deliver food boxes to shielding people, a contract worth £208m between them.
Brakes CEO Hugo Mahoney told The Grocer he was "very concerned" that the government did not understand how the foodservice and its supply chain works. He said he hoped support measures would be extended, with business rates relief and an enhanced furlough scheme in restricted areas.
"These decisions are never easy in a company with so many long-serving, loyal employees, and we are so grateful for the hard work and service of colleagues who have left our business," said Mahoney.