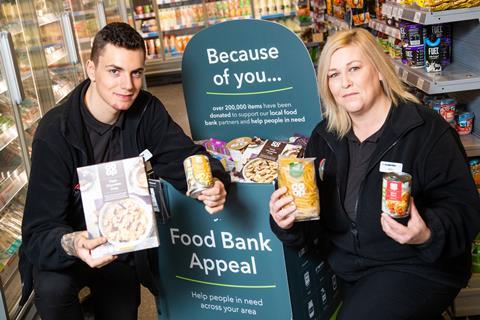 Central England Co-op is launching a mass recruitment drive to help it cope with coronavirus panic-buying.
The society is looking to employ temporary staff across its 242-store estate on three-month rolling contracts. It has not confirmed how many new staff are required but says it will recruit "based on the need of each store". It is asking applicants to be "flexible with shift patterns and locations".
The business has also launched an urgent appeal for food bank donations as its charity partners report a spike in demand.
It is calling on shoppers to "donate an item or two" in-store to form food packages for vulnerable people.
"We are asking people to show their co-operative spirit and donate an item or two so our food bank partners can provide emergency food and support to individuals and families," said CEO Debbie Robinson.
The business is also making a five-figure donation to FareShare Midlands to fund extra transport and staffing costs and "to pay for extra deliveries of vital food packages".
It comes as the society places a limit of two items per shopper on all products "to help maintain stock levels". It has also called on customers to "shop responsibly".
"We hope that these measures and the work of our colleagues, members and customers allow us to come together for our communities during this uncertain time," Robinson added.