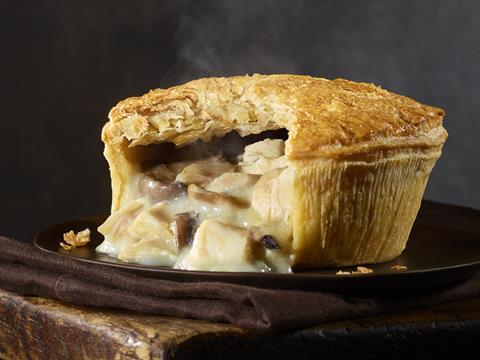 Pukka Pies expects to create 150 jobs with the expansion of its premises – having submitted a planning application to its local borough council for a manufacturing, storage, distribution and office facility.
The Leicestershire business aims to erect a 4,750 sq ft building on a 13.5-acre landfill site near its existing site in Syston. Also featuring road access, parking and landscaping, the new development would cover more than 50,000 sq ft.
It signalled "a great step towards future-proofing Pukka Pies' continued growth in the national market and will have a positive impact on the local economy" said a spokesman for the supplier.
"The proposal for the production and distribution facility marks our commitment to our existing team and the local area, and is expected to create 150 jobs," he added.
The planning application submitted to Charnwood Borough Council had been "very positively received by the local community and statutory authorities". Pukka expected to receive approval in early 2018, the spokesman said.
The family-owned company, which employs about 350 people, reported a turnover of £44.8m in its most recently filed accounts, for the 12 months to 30 May 2016, with operating profit at £6.5m.
It recently appointed former 2 Sisters director Deborah Ewan as CEO, replacing Rachael Bouch, having kicked off a £8m, year-long rebrand and marketing push at the start of 2017.