A granddad pushing a grandma around in a wheelbarrow helped Nescafé reach more people on Facebook than any other hot beverage brand this summer, research carried out exclusively for The Grocer has revealed.
It might sound random, but Nescafé garnered more than 7,500 interactions in one month without a cup of coffee in sight thanks to the endearing post under the strapline 'When the blend's right you just know'.
Other players – including Tetley, Nescafé's closest rival with more than 5,000 interactions, and Twinings, with more than 1,500 – used competitions to entice users to engage with branded content, winning them a place in the top hot drinks posts in the process.
They might be a bit of fun and last just seconds, but those interactions come at a price.
With organic reach of content becoming more challenging, brands are often required to support their content with paid media to reach a higher percentage of fans, says Steve Sponder, MD of content marketing agency Headstream, which carried out the research.
"The majority of brands would have supported these pieces of content with paid media as these particular posts all received higher levels of engagements than the brand's other posts with similar content values," he says.
And while brands share the common decision to support branded content with paid media, their individual strategies differ.
"Some brands may have initially intended to support their content with paid media to push it into the higher echelons of reach, for more people to enter their competition," says Sponder.
"Alternatively some brands may have noticed a post doing unexpectedly well, and subsequently decided to place budget to further increase performance."
This summer's top five hot drinks posts:
1. Nescafé (22.2m Facebook followers)
'When the blend's right you just know'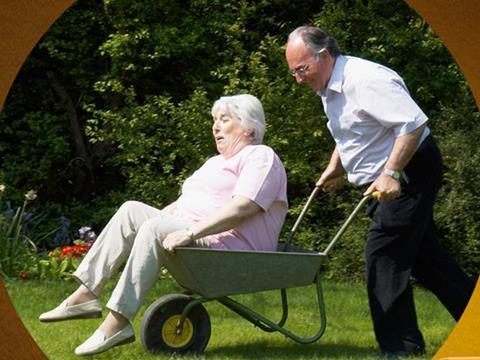 Likes: 7,186 Shares: 409 Comments: 137
An older man pushing his wife around in a wheelbarrow might not have anything at all to do with coffee, but Facebook users found it hard not to click 'like' on such a heart-warming post. Despite the absence of a steaming mug of hot coffee Nescafé got the right blend of unexpected entertainment combined with the simplistic nature of the visual to illustrate the brand's quirky personality.
2. Tetley (536,908 Facebook followers)
Competition to win a family day out to Thorpe Park
Likes: 4,002 Shares: 254 Comments: 915
There's nothing like monetary gain to call people to action. The key behind the success of Tetley's highest performing post featuring the familiar and friendly faces of the Tetley Tea folk is a chance to win a family ticket to Thorpe Park. The post received the highest number of comments than any other brand in the ranking by inviting users to comment in order to enter the competition. The prize was also timely due to the school holidays. "We currently have an always-on approach to paid media, however we do ensure each piece of content we distribute has organic legs," says Kate Diver, brand manager at Tetley.
3. PG Tips (440,660 Facebook followers)
Monkey's ALS Ice Bucket Challenge
Likes: 1,145 Shares: 678 Comments: 76
PG Tips was quick off the mark when it came to entering its iconic monkey into the ALS Ice Bucket Challenge. The clip is the only piece of video to make it into the ranking and was successful because it was both entertaining, timely and relevant, drawing on the cultural context of the #IceBucketChallenge, and also showed the brand's charitable side.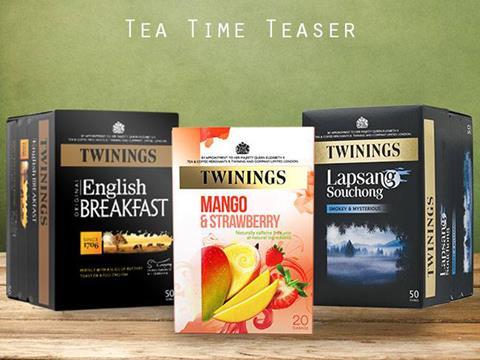 4. Twinings (174, 925 Facebook followers)
Tea Time Teaser - competition to win a surprise goodie
Likes: 786 Shares: 118 Comments: 695
There's nothing like a quiz to get Facebook fans engaged. Twinings Tea Time Teaser invited users to answer a question in the comments box with the added incentive of being in with the chance of winning a 'surprise goodie' if they did. Fans were presented with a picture of three teas and asked which one it had been producing for more than 80 years. Now let me guess…
5. Yorkshire Tea (183,119 Facebook followers)
If Yorkshire Tea did balloon rides…
Likes: 1,084 Shares: 88 Comments: 31
Piggybacking onto the famous Carlsberg strapline has paid off for Yorkshire Tea. An entertaining post featuring a kettle flying over the Yorkshire Dales under the banner 'If Yorkshire Tea did balloon rides…' reinforces not only the brand's patriotism to its heritage, but also a sense of personal value and community to its fan base. The perfect combination for encouraging shares.
Top hot beverages posts on social media
| | Brand | Followers | Total Engagements | Combined Score |
| --- | --- | --- | --- | --- |
| 1 | Nescafé | 22,221,704 | 7,732 | 8,687 |
| 2 | Tetley | 536,908 | 5,171 | 6,594 |
| 3 | PG Tips | 440,660 | 1,899 | 3,331 |
| 4 | Twinings | 174,925 | 1,599 | 2,530 |
| 5 | Cadbury UK | 583,642 | 1,296 | 1,557 |
| 6 | Yorkshire Tea | 183,119 | 1,203 | 1,410 |
| 7 | Douwe Egberts | 143,149 | 396 | 642 |
| 9 | Kenco | 120,865 | 100 | 173 |
| 8 | Tassimo | 137,348 | 111 | 132 |
Methodology: Content marketing agency Headstream, the agency responsible for delivering the Social Brands 100 for the last four years, compiled a ranking based on the number of interactions incurred on individual pieces of branded content posted across Facebook within a period of one month (August 2014). For the purpose of this report, an 'interaction' was deemed either a like, share or a comment. They then weighted each type of engagement due to their value to the brand; awarding one point for a like, two for a comment and three for a share to arrive at a total combined score. Headstream monitored Britain's top selling hot beverage brands as defined by IRI.
Read more of our Hot Beverages Report 2014
In association with: