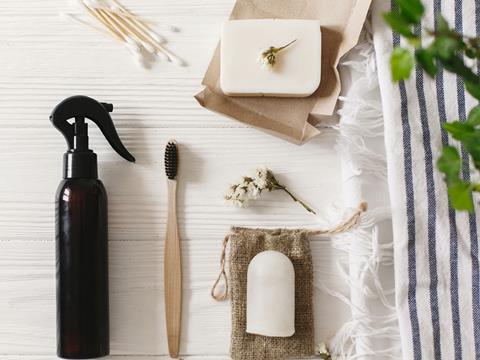 Eco is big business. And, increasingly, it's core business.

Gone are the days when companies could treat environmental sustainability as a nice-to-have frill aimed at well-heeled eco-warriors. In today's post-Blue Planet landscape, sound environmental credentials are increasingly on a par with basic food safety - shoppers expect it as a matter of course, not as a bonus feature.

Take the household category as an example. As we report in our Focus On this week, eco-credentials are now so important that fmcg giants have committed multimillion-pound sums towards the cause. Such investment takes form of bamboo toilet paper, plant-derived cleaning formulas and smaller formats - and, as in all categories, a move away from single-use plastic.

For retailers and fmcg suppliers, retooling supply chains and product specs to such a degree represents an almighty challenge, not least because of the speed with which consumer sentiment around the environment is shifting. Forget about shopper trends like Veganuary or Dry January. Although these have undoubtedly grown in size and importance, they pale in comparison with the cross-category and cross-generational impact of environmental concerns.
But it's also a huge opportunity. Big consumer brands in particular are discovering that they can use environmental initiatives to forge closer - and more direct - relationships with shoppers.

This week's news of a ground-breaking waste-free replenishment scheme illustrates this perfectly. Fmcg giants have joined forces on Loop, a global e-commerce platform. It will trial the sale of products across numerous categories in refillable packs that the consumer returns after use.

The retailer, in all this, is little more than an afterthought; the core relationship is between brand and consumer. Little wonder the scheme has attracted the likes of Unilever and P&G, already well known for their interest in DTC business models and disintermediation.

At a time when own label is on the rise and disruptive online retailers are challenging traditional brand-consumer relationships like never before, brands need to find ways to tip the balance of power back in their favour.

Eco-credentials, coupled with disruptive new routes to market, may just be the answer.