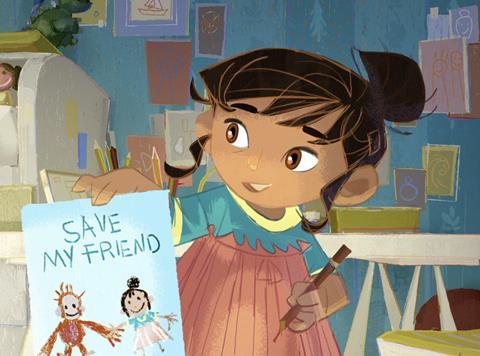 Iceland's 'banned' Christmas ad thrust it into the consciousness of uninitiated shoppers.

'I will now shop in Iceland' is the sentiment if not literal message of many tweeted responses.

It's a Greenpeace animation centring on a baby orangutan displaced by deforestation (as if you hadn't seen it) ending with a reiteration of Iceland's commitment to banish palm oil from own label by the end of the year. Iceland posted it on social media after TV broadcast approval body Clearcast blocked it over rules against ads from political organisations.

Viewed millions of times online, it "tugged at the heartstrings of Britain's middle classes," according to Fraser McKevitt, Kantar Worldpanel's head of retail and consumer insight. But Kantar's latest figures show middle class shoppers were being drawn by Iceland's repositioning product-wise, under the banner of its Power of Frozen strapline, as well as the growth of its more upmarket Food Warehouse store format, some time before it started its environmental push.
Sales rose 5% in the 12 weeks to 4 November and "nearly 37% of Iceland's sales come from the more affluent ABC1 social group - five years ago this was less than a third", says McKevitt and "94% of this growth actually comes from its fresh, chilled and ambient food aisles".

"Some of the product development we've been doing really harks on the strength of frozen, the quality of it: cod loins frozen at sea, scallops, Argentinian red prawns, all better than chilled at really good value," notes joint MD Nigel Broadhurst.

As a result, "our like-for-like business is in slight positive growth and we're seeing more people coming into shops." The Food Warehouse also supports Iceland's middle-class appeal, and four years after its introduction it has just opened its 86th and biggest store, at 27,000 sq ft in Cheltenham. Meanwhile, 90 Iceland stores have had £500k refits in the style of a concept branch introduced in Clapham in 2016, swapping the bright colours for subtler greys and chest freezers for uprights.
"Our new Warehouse stores are delivering a wider range and a more interesting shopping environment," says Broadhurst. "And the refitted stores are making people reappraise us."

Broadhurst also thinks conditions are in Iceland's favour. "The slightly more affluent shopper is realising you can get a better quality product for a cheaper price by buying frozen.

"Money's tight, people aren't sure what's going to happen. Frozen food is right for the time and people are seeing it."

The environment

And of course there's Iceland's environmental stance, helping it "thrive among a much wider set of shoppers", says McKevitt.

It's "nothing new", says Broadhurst. "In 1996-97, we took out genetically modified ingredients."

But now the chain is promoting it better. "Brand buzz" went "off the clock" with Iceland's commitment in January to go plastic-free on own label by 2023, says Broadhurst.
It got another big boost with the no-palm-oil ad. As well as "tugging at the heartstrings" as McKevitt puts it, it offered a remedy: Iceland.

"It resonated with people who perhaps previously wouldn't have considered Iceland," says Broadhurst.

The campaign was championed by Richard Walker - Iceland Food Warehouse MD, Greenpeace member, anti-plastic campaigner and surfer - who defended Iceland's stance on ITV's Good Morning Britain.

Could his profile be as big a part of Iceland's ascendance as clever marketing and reinvention?

"He's just a star," says Broadhurst. "He cares passionately about both the business and the environment."

He's persuading others to care too.