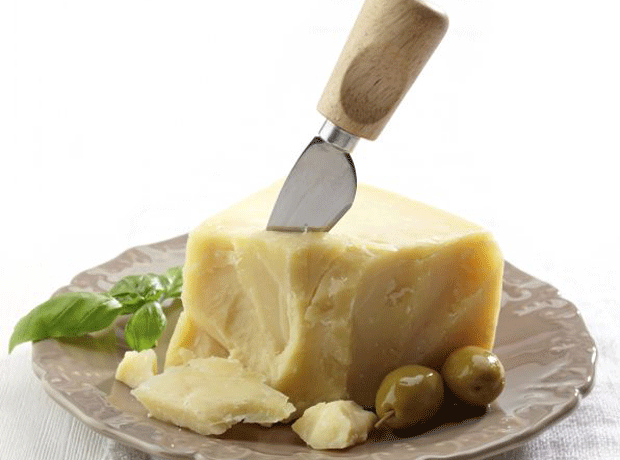 Italian food producers have become the latest group to kick off about the UK's new voluntary front-of-pack labelling scheme, claiming it will unfairly demonise Mediterranean favourites such as speciality cheeses and salamis.
Italian food association Federalimentare said it planned to take "vigorous action" against the UK's new approach to food labelling.
Director Daniele Rossi told Italian newspaper Il Sole 24 Ore this week that it had already complained at EU level about the UK scheme, and was now discussing with the Italian government what further action to take. He said he was particularly concerned about the use of traffic lights, which he claimed would "penalise the Italian food model".
The UK is a key export market for Italian food producers and about one quarter of Italian food exports to the UK are accounted for by cheeses, meats and desserts, according to Federalimentare. Although the UK scheme is voluntary, Italian exporters are concerned there will be an expectation they will adopt the scheme for products destined for the UK.
Italian agriculture organisation Coldiretti has also said it is opposed to the UK's labelling scheme, saying it amounts to a "technocratic" vision of food quality, inconsistent with the UK's otherwise liberal approach.
The EC has received representations about the UK's scheme from a number of national food associations and sector bodies. For example, the European Dairy Association (EDA) wrote a letter to the EC last month, urging it to take action against the scheme. Previously, German MEP Renate Sommer raised alarm over the UK scheme with the EC, claiming it jeopardised free trade.
The UK scheme was launched by the DH last month. A first wave of partners - including all the major retailers - will now roll out new front-of-pack labelling over the next 18 months. The government hopes a second wave of partners will follow after that.
"The combination of colour-coding and reference intakes - which has been applied consistently across all foods - is not about stopping people from eating certain foods, but providing a quick and easy way to help shoppers to make informed choices about what they are eating," said a DH spokeswoman.
"In developing the UK scheme, we have been very careful to ensure that it complies with all EU regulations and even though the UK government has recommended it, the scheme remains voluntary for companies to adopt.