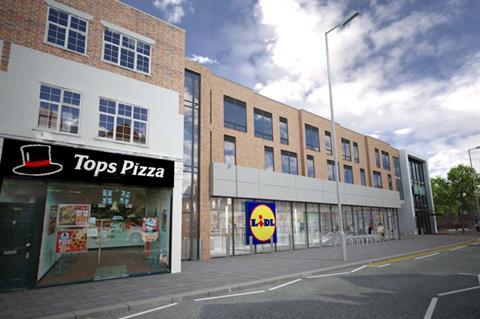 Lidl has met its target of opening more than 50 stores annually – after cramming 20 into the last month of its financial year.
Aldi and Lidl are both pursuing a long-term target of a new store a week on average. In January, The Grocer revealed Aldi had missed its target for 2020, opening 37 stores as the pandemic delayed construction, while Lidl said it remained on course across its financial year to the end of February.
The 20 stores that opened in February were "always part of our original plan and included in our target of opening over a store a week during the financial year", a Lidl spokesman said this week.
The locations span from Bolton to Bognor Regis and Tiverton to Shoeburyness. "It was definitely a busy month," said the spokesman.
The new stores also include four in London, three of which opened in a single day, 25 February, in Richmond, Putney and Tooting.
Lidl has been pushing its national store and warehouse recruitment programme on LinkedIn following the openings.
Both Lidl and Aldi must open over 50 stores a year on average to meet their respective UK targets of 1,000 by 2023 and 1,200 by 2025. Lidl currently has about 850 and Aldi about 900.
Delays to construction work and store fitouts led Aldi to push some of its 2020 target into 2021. The business remained confident of making up for lost progress this year, with the long-term target unchanged.
Here are the 20 locations that gained a new Lidl in February:
1. Alvaston, Derby
2. Brownhill Way, Southampton
3. Campfield Road, Shoeburyness
4. Cheetham Hill Road, Manchester
5. East Mains Street, Broxburn
6. Hackbridge, London
7. Linden Park Road, Tunbridge Wells
8. Manchester Road, Bolton
9. Mill Street, Glossop
10. Newport Pagnell, Milton Keynes
11. Parr Bridge, Wigan
12. Peterlee, County Durham
13. Putney, London
14. Richmond, London
15. Southern Gateway, Stockton-on-Tees
16. Steyning Road, Bognor Regis
17. Sugar Way, Peterborough
18. Tiverton, Devon
19. Kidsgrove, Newcastle-under-Lyme
20. Upper Tooting Road, London