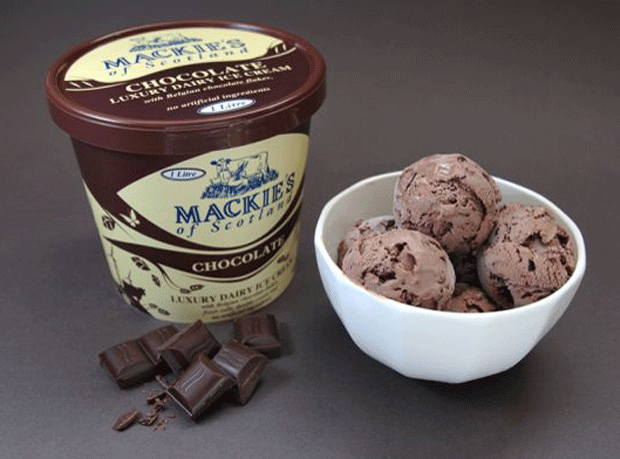 Ice cream and crisp supplier Mackie's of Scotland is making its first foray into confectionery with a chocolate bar range.
Due to launch this autumn, the bars will be available in a 100g format in four of the company's top-selling ice cream flavours - dark chocolate, dark chocolate with mint, milk chocolate and milk chocolate with honeycomb. Pitched as an "affordable luxury", the price would be just below Green & Black's (which is around £2/100g), said development director Kirstin Mackie.
The move into chocolate confectionery was a natural fit for the brand because of its "natural and indulgent" ice cream positioning, said Mackie. She predicted the range would be worth £5m in its first three years.