The combination of sports and politics has often proven volatile, as this year's World Cup in Russia has shown, even before kick-off. So how do sponsors avoid scoring an own goal and instead land a big win?
This summer, the World Cup is the big one. Not just because more than three billion people will tune into the final, or that 32 countries are taking part, or that this could be England's year. It's because this World Cup, which kicks off on 14 June, is already the most ­controversial in its 88-year history. Simply put Russia will host it for the first time. And not everyone is thrilled.

The relationship between Russia and the West is edgy to say the least, thanks to ­chemical weapons, air-strikes, election-meddling, secret agent assassinations, widespread cyber-hacking, blackmail, and the prospect of World War Three.

Things are so bad that in April, Donald Trump said the relationship between the US and Russia was "worse now than it has ever been, and that includes the Cold War". Strictly in terms of football, David Cameron has implied the decision to award the tournament to Russia was corrupt.
Who is backing the footy and how?
In a massive summer of sport, the World Cup is unquestionably the biggest event of the lot, with around half the global population expected to tune into the final. That guarantees huge exposure for the sponsors from the world of food and drink. So how do they plan to capitalise?
Coca Cola
The only representative from fmcg to shell out for full 'FIFA Partner' status gives Coca-Cola the "highest level of association" as well as a wider role supporting the development of global football. Last week it kicked off with a tie-up with video game FIFA 18 printing codes on packs offering the chance to unlock exclusive content. "89% of consumers watched the 2016 UEFA Euros at home and 33% consumed soft drinks during matches," points out Simon Harrison, customer marketing director at CCEP.
Budweiser
As a FIFA World Cup Sponsor, Budweiser sits one rung down from Coca-Cola allowing "a strong brand association, the use of marketing assets and media exposure, ticketing and hospitality offers." In a move straight out of the Coca-Cola playbook, it has started to build excitement by touring the UK with former England captain Steven Gerrard, offering supporters the chance to 'bless' a tanker full of the 'UK's finest malt'. Beer, that is.
McDonald's
Another FIFA Sponsor, McDonald's will activate plans a couple of weeks before the big kick off. It's hired Leo Burnett to dream up a global communications campaign and says "for 20 years our partnership with FIFA has been all about bringing fun, innovative programs to our customers around the world and celebrating our shared love of football."
Mengniu
Chinese dairy giant Mengniu is pursing international expansion and believes sponsoring the World Cup will generate the necessary exposure to help. It has wasted no time using the Russia World Cup logo, which is emblazoned all over the front page of its website,. During the tournament itself it will supply official World Cup drinking yoghurt, ice cream, milk and powdered milk.
Lidl
It doesn't sponsor the World Cup, but Lidl's association with the England team affords it lots of opportunities. It's mostly focused on grassroots activities "providing free FA Lidl Skills coaching sessions" but it's also collaborated with The FA's chef to develop recipes," says a spokeswoman, and "throughout the World Cup there will be brand and trade-driving ads, special World Cup products in store and a suite of real-time content to be shared."
Mars
Like Lidl, Mars sponsors the FA rather than the tournament itself and recently signed up for another four years. The renewed deal will see the relationship extend to all brands within the Mars Wrigley portfolio including chocolate, sweets, ice cream, and gum."
For the tournament, it's launched an on-pack promotion called "The Sweetstake". Over 100 million promotional packs across 11 brands will offer a one in 7.7 chance of winning cash prizes from £5 to £10,000 or coupons for free products to drive shoppers in store.
Prince William, plus officials from Poland, Iceland, Denmark, Sweden, Australia and Japan plan to boycott the tournament, and Russian hooligans have warned they will "unleash hell" if they bump into any unwitting England fans before the match.

In March, Labour MP Ian Austin even demanded the England team withdraw from the tournament and, in incendiary fashion, compared Vladimir Putin with Adolf Hitler. "Putin is going to use it in the way Hitler used the 1936 Olympics," he said. Foreign secretary Boris Johnson agreed the "comparison with 1936 is certainly right. It is an emetic prospect of Putin glorying in this sporting event". Russia fired back at Johnson's assessment of the situation, describing his comments as "poisoned with venom of hate, unprofessionalism and boorishness".
More complex than ever
Strong stuff over a football tournament, but the combination of sport and politics has often proven volatile. And for the fmcg industry, it means sponsoring the World Cup this year is more complex than it has ever been.

In 2017, governing body FIFA lost several major sponsors, including Johnson & Johnson, and was reportedly struggling to win new ones due to concerns over the involvement of Russia, and over corruption within FIFA itself. As of last month, only five companies had signed up as FIFA sponsors, compared with eight at the same time in 2014.

In 2018, food and drink is represented by Chinese dairy Mengniu and all-American brands McDonald's and Budweiser (which will also sponsor coverage of the tournament on ITV). Amid the constant drama it's no surprise that Rowan Chidgey, marketing manager at Budweiser UK, is swift to focus on the potential for football to act as a force for good.

"For Budweiser it's about bringing people together to enjoy the biggest sporting events," says Chidgey. "It's not our place to comment on political tension. Our mission is to maximise excitement around the World Cup by travelling around the country getting everyone excited and involved.

"The more we can get people physically engaged rather than rely on push marketing the better. We know Budweiser has a strong historical connection with football, the number one passion point for our consumers and a key beer consumption occasion."

Besides, big brands have "no say in where a ­particular sporting event will be located, and ­sponsorship agreements for the World Cup run for years," says Jamie Matthews, CEO of branding and creative agency Initials. "The details for this year's event were all decided a long time ago. It's the eyeballs involved, the incredible levels of reach that really matters to brands, and that won't be affected much by this particular location."

Yet the Russia situation is far from the only controversy this summer. As ever, questions are being raised about why sporting events, with their radiant glow of health, athleticism and sporting prowess, are consistently aligned with chocolate, crisps, cheeseburgers and Coca-Cola, plus copious amounts of booze.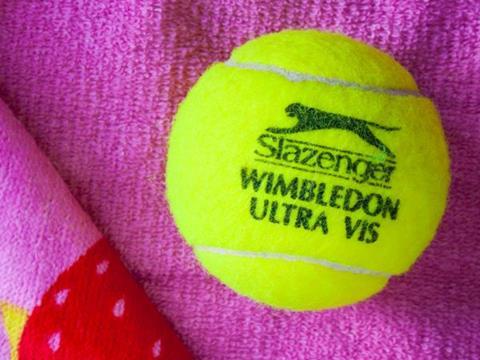 Summer of sport: who's sponsoring what, when?
19 May: FA Cup final at Wembley
Sponsors include Mars, Lidl, Carlsberg, Lucozade Sport, Big Cola and M&S. Budweiser backs the FA Cup. Wembley is sponsored by Carlsberg, Mars and Coca-Cola.
26 May: Champions League final, Kiev, Ukraine
Sponsored by Heineken and PepsiCo (promoting Pepsi/Pepsi Max, Gatorade, and Lay's/Walkers).
2 June: Epsom Derby
Sponsors include Aspall and Greenall's.
14 June-15 July: World Cup, Russia
Coca-Cola is a full FIFA partner. McDonald's and Budweiser are World Cup sponsors.
2-15 July: Wimbledon
Sponsors include Robinsons, Lanson, Evian, Lavazza, Stella Artois, Häagen-Dazs, Pimm's.
7-29 July: Tour de France
Big sponsors - the Tour's Club - include Carrefour and Vittel. Official suppliers include Senseo, McCain, St Michel, Sodexo, Cochonou, Pressade and Power Bar. Official supporters include Haribo, Teisseire and X-Tra.
19-22 July: The Open, Carnoustie
Loch Lomond Group is the official whisky of The Open.
19-23 July: Royal Ascot, Berkshire
Sponsors include Appletiser, Bollinger, Harrogate Spring Water, Lavazza, Sodexo and Stella Artois.
12 July - 11 september: Cricket - England v India series
Sponsors of the test cricket include Rubicon, Greene King, Yorkshire Tea, Hardys and Veuve Clicquot.
21 July-5 August: Women's World Cup, London
Jaffa and Merchant Gourmet are official partners, while Harrogate Spring Water and MSC Nutrition are official suppliers.
28-30 September: Ryder Cup, Le Golf National, Paris
Official suppliers include Moët Hennessy, Nestlé and Mouton Cadet.
Last year, The Sun newspaper announced that Pizza Hut had signed a £24m deal to take over from Vauxhall as sponsor of the England football team. It was an April Fool, but the reality is Pizza Hut wouldn't be out of place alongside genuine sponsors.

Last week, Jamie Oliver launched another health-related campaign (#AdEnough) calling for restrictions on junk food to children. "Kids are bombarded, day in, day out, with ads for food and drink that is high in unhealthy fats, sugar and salt," said the crusading TV chef.

The #AdEnough campaign has already secured some "amazing support in government, and from big names in the sport, health and food worlds" and fmcg industry and celebrity support. But it's too late for it to make an impact where #AdEnough needs it this summer.

Oliver has form with sports, also attacking the deals struck by the IOC with McDonald's, Coca-Cola and Cadbury in 2016. "Forgive me if I am being romantic, but in our lifetime at the Olympics, which is the biggest theatre of all time, I want to see something with goodness at its heart on its billboards," he told the Daily Telegraph.

Melinda May, the IOC's VP of marketing strategy and activation (who also spent 11 years at Coca-Cola driving its Olympic marketing programme) "stands by" its under-fire sponsors, describing them as "true partners of the movement … they use the Olympics to empower youth, help them grow and mature and get active."

And though it doesn't speak about individual ­companies, the FDF recognises the work being done by the food and drink industry to support UK sport. "Lots of food and drink companies support British sport, from grassroots initiatives in their communities and workforce to national competitions," says a ­spokesman. "At a time when public health budgets are shrinking, restricting sports sponsorship from food and drink companies could result in less physical ­activity in the UK, not more."

A spokesman for Mars Wrigley, official sponsor of the England football teams, is "very proud" of the ways in which the partnership between Mars and the FA helps foster grassroots football.

"Since we launched the scheme in 2011, the FA Mars 'Just Play' programme has gone from strength to strength, with participation numbers exceeding expectations. Last year we celebrated one million attendances at the Just Play sessions and our hope is that this number continues to grow."

He also says Mars has extended the "reach of the programme to allow us to encourage even more ­people across the UK to play football. We aim to increase ­participation by 10% each year with the ambition of increasing representation of women, BAME and ­disability groups at grassroots level."

As for whether a confectionery giant is a suitable sponsor for football, he says Mars "are industry leaders in responsible marketing and have a strong record on improving the nutritional profile of our products and making sure every product has clear front-of-pack nutritional labelling. We don't see a disconnect between confectionery and sport and we believe healthy, active lifestyles are crucial in addressing obesity."

McDonald's declined to comment but its website comprehensively details the work it has done over the past 15 years for UK football, saying it has given away '250,000 kits to grassroots clubs, trained 30,000 new coaches and provided hundreds of fun family football events every year'.

Health campaigners did score a victory when McDonald's cut short its association with the Olympic Games in 2017. But in terms of size compared with other fmcg sponsors, the burger giant had sales of $23bn in 2017, compared with $42bn sales generated by Coca-Cola, or $63bn by PepsiCo. And McDonald's will still ­sponsor the 2018 World Cup.
Healthier policies needed
So campaigners remain unhappy with the status quo. "We, and Sugar Smart UK and Healthy Stadia, are calling for an end to sponsorship of sporting leagues, events and teams by junk food brands," says a spokeswoman for the Children's Food Campaign.

"It's time for sports associations such as the Premier League, Football Association and others to adopt a 'healthy lifestyle' policy, start playing a more active role in tackling child obesity, and to junk their partnerships with junk food. When we asked parents, nine in 10 said they thought sports clubs and events should associate themselves with healthy food not junk food."

The CFC believes the "close relationship between junk food brands and sports lures children into believing it is fine to consume chocolate, fizzy drinks and fast food as long as you do a bit of exercise. It positions junk food products as an intrinsic part of the healthy, active lifestyles modelled by their favourites teams and players, when they are full of tooth-rotting sugars and unhealthy calories. You cannot exercise your way out of obesity, it can only be a combination of healthy food and exercise."

She acknowledges that Coca-Cola and McDonald's make big investments in sports, and encourage more people to play sports, but says though the CFC are aware that "many sports teams and leagues, especially youth teams, are very dependent on sponsorship" the "junk food brands are ­mercilessly exploiting this for their own benefit at the expense of children's health".

Perhaps Coca-Cola is fed up with addressing the­ controversy - a spokesman declines to address any questions over health, the #AdEnough campaign or Russia hosting the World Cup, instead pointing out that with "more than half of the population planning to watch this year's World Cup, it's clearly a massive opportunity for retailers to increase sales".

As for alcoholic beverages, Budweiser's Chidgey says it has "no desire to see Budweiser consumed irresponsibly. Actually, sponsoring sporting events allows us to promote responsible drinking and we see the benefits of bringing in extra choice, like the non-alcoholic Prohibition brand we launched in November."

Junk food, alcohol and sport are incongruous and ironic bedfellows, but they aren't the only unusual pairings between the world of sport and fmcg retail. Recent examples include the saintly Wimbledon finding itself involved in a joint promotion with finger lickin' Kentucky Fried Chicken, Iceland sponsoring the Iceland football team at Euro 2016, or discount high street favourite Poundland sponsoring the famous Hill at the Epsom Derby. It was rechristened Poundland Hill, much to the chagrin of the Racing Post.
Clear synergy
The financial drama engulfing Poundland's parent company Steinhoff put an end to the sponsorship, but however the tie-up was received, it undoubtedly generated publicity for the discounter. And if Poundland sits awkwardly next to horse racing, just as junk food does next to sport, plenty of brands understandably opt for a clear synergy between their brand and the event's audience demographic instead.
Of all the major summer tournaments, the brands sponsoring Wimbledon seem most aligned with the event itself. Robinsons (which kicked off a run of TV ads in late April as Wimbledon approaches) and Evian pride themselves on their wholesome appeal and purity, Stella Artois, Lavazza and Häagen-Dazs push their premium appeal, while Pimm's is one of the quintessentially British drinks. "The tournament is the perfect fit for Evian, and our campaigns have proved a big hit in the past," says a spokeswoman. "Since launching in 2008 our collaboration with Wimbledon has gone from strength to strength."
Also on the tennis front, Fever-Tree has announced a three-year deal with The Queen's Club pre-Wimbledon tournament. And there are hundreds of other smaller sporting events sponsored by food and drink businesses that are relatively cheap compared with the various packages offered by FIFA to sponsor the World Cup, which range from an estimated $50m, up to $100m to be a fully- fledged partner, like Coca-Cola.

McDonald's is a "huge generic fast food chain which appeals to the masses" so it "leverages huge spending power to associate with the world's largest, high-­profile events to keep its brand front of mind," says Pete Hayes, co-founder and director of brand and packaging design agency PB Creative. "Smaller brands need to be much savvier with their budgets."

They can be, because while sport sponsorship used to be "limited to the biggest money-making sports like football, golf or Formula 1, athletes from a variety of sports have come into the playing field over the last few years, from gymnasts to runners and cyclists," says Clive Moxham, director at Merchant Gourmet. "Athletes also have more of a say in the brands they associate with, rather than being dictated to by the highest bidder, and they want to align themselves with brands they truly believe in and can be passionate about."
Harmonious partnerships
He cites Merchant Gourmet's work with Alex Danson, captain of the women's GB & England Hockey teams, after "years of her using Merchant Gourmet ready-to-eat pouches of pulses and grains while training. She spoke openly about how they helped while she was on tour and had limited access to cooking equipment and little time. The sponsorship felt natural."

Harmonious partnerships like these have been the "most effective sponsorships of the past few years, where the brand works alongside the team, player or league to activate a creative and engaging campaign that adds to the overall fan experience," says Lenah Ueltzen-Gabell, senior VP, EMEA at Wasserman, one of the top five sports marketing agencies in the world.

"It's no longer what you buy, but how you use it. The best sponsorships are where your brand can work together with the rights holder and the athletes available to ­create engaging and interesting campaigns."

Like Loch Lomond Whiskies, now the 'Official Spirit of The Open'. It has teamed up with golf pro Colin Montgomerie to promote its range, plus two limited-edition releases specially created to mark The 147th Open at Carnoustie. Later in the year, a limited-edition 'Colin Montgomerie' single malt will also be released.

"As one of Europe's most successful players over many years, our partnership with him will allow us to further develop our presence in golf," says a spokeswoman. "Golf was an obvious choice as there is an incredibly strong alignment between the worlds of whisky and golf, two of Scotland's most iconic gifts to the world."

Plus the Open's "huge worldwide audience of 600 million households in 200 countries provides us with an unrivalled opportunity to build awareness of Loch Lomond Single Malt in international markets and position us as a world class distiller."

Then there's Steve Perez, former rally driver and chairman of Global Brands, which sponsors the Porsche Carrera Cup. It has 1.7 million viewers on ITV4, a fraction of the billions that watch the World Cup, but Perez has seen a "direct uplift in sales of VK, Kick Energy and Amigos Tequila Beers since we began sponsoring motorsport, giving our brand a strong awareness via the millions watching on television and across the numerous digital platforms."
And of course brands don't have to go through official channels to tap into the appeal of sports - though the IOC and FIFA are quick to crack down on unofficial use of logos. Free sampling will always be popular with punters, and Brioche Pasquier, which has supported various Cancer Research UK's Race for Life events over the past four years, will hand out more than 600,000 products at various Race for Life events in 2018.

Or alcohol-free wine Eisberg, which says sponsoring cycling events like the Tour of Britain has "allowed us to sample to more than 10,000 people in 2017 which, combined with the media and digital support campaign, contributed to a 57.8% increase in retail sales during the campaign period."
Riding the zeitgeist
Introducing packaging featuring the flags of participating teams is also a simple and effective way of getting involved, like Sure, which has launched a ­limited-edition 'champions' range of deodorants for the summer.

Mini Babybel has done the same, launching five million 'football kit' wrappers. As has Jägermeister, which is rolling out bottles in the colours of England, France, Brazil, Germany, Argentina and Spain after a trial before the Six Nations rugby tournament delivered a sales boost of 30%. Or there is Pringles, which has introduced ­football-themed packaging. And SFC chicken, which has already stuck a 'Take Home Boneless Footy Box' into freezers.

The "most successful associations aren't necessarily official endorsements," says PB Creative's Hayes. "Smart brands can ride the zeitgeist and celebrate their consumers' love of a particular sport without signing up as a sponsor."

If they do sign up officially though they can see very positive returns. "The tools we use to measure success have got much better," says Budweiser's Chidgey. "And we wouldn't enter into a sponsorship if we didn't believe they made a return. At the last World Cup we grew sales by over 20%, and we are looking to move on that this year."

Ultimately, however a brand or retailer does it, if they get it right it's a "great shortcut to increased sales," says Initials' Matthews. "Both can be big winners, alongside the sports themselves. Retailers love these tie-ups as they get access to the official rights the sponsoring brands hold, and the logos. At the end of the day these sponsorships can be very effective sales drivers for brands and retailers alike. So everybody wins."