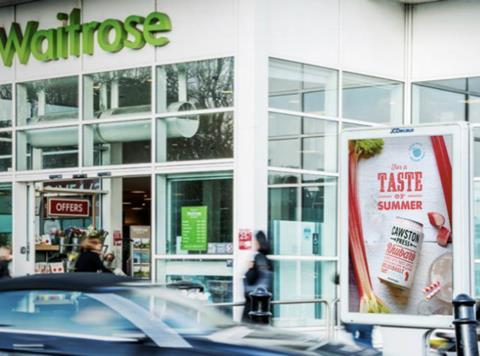 Posh pop brand Cawston Press will next week launch its first-ever outdoor campaign, running six-sheets across the Waitrose estate.
Kicking off on 18 June, the 'Taste of Summer' push was designed to reflect "those nostalgic days when a fizzy drink meant a lunch break, a baking hot day, time off and time out" said Cawston Press MD Steve Kearns.
The brand will also carry out in-store sampling and other activity with Waitrose and other major retailers – as well as run ads in print and online.
"Our sales and distribution growth give us confidence that there's an increasing opportunity for fizzy drinks made with great-quality ingredients, that deserve to be enjoyed" Kearns added.
It comes after Cawston Press secured £1m in investment in late May, following an equity fundraising round to support the fast-growing company's expansion.
The investment came "at a critical moment" said the business, which recently reformulated its sparkling drinks to have no added sugar recipes and committed to a continued push for international distribution.