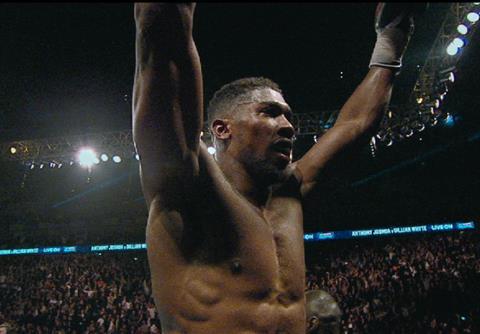 Lucozade Sport is to unveil a TV ad celebrating British boxer Anthony Joshua ahead of his world title fight with Wladimir Klitschko later this month.
Making its small screen debut on 24 April, the 90-second commercial tells the story of Joshua's life, from his birth in Watford to his early career as a bricklayer and then his success as a fighter – ending with the strapline 'Nobody moves forward by standing still'.
It will air during the super heavyweight contest's weigh-in and press conference, and will be the final ad before the encounter at Wembley Stadium on 29 April.
The short film is the latest activity in Lucozade Sport's Made to Move initiative to get one million people moving more by 2020. It shows a man "who's never stood still", said Steven Hind, Lucozade Sport marketing director. "While Watford to Wembley may not be far geographically, emotionally it is immense.
"We're proud to support such an inspiring athlete who reflects the ethos and values of Lucozade Sport," he added.