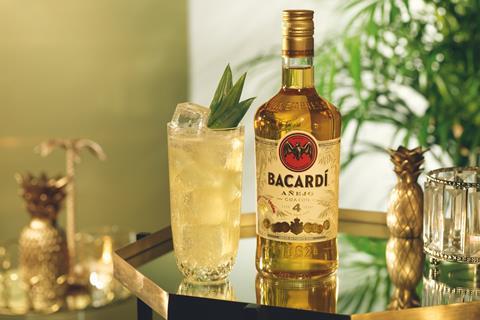 Winning retailers are forging data-informed digital customer connections, where advertising has led the way. In fact, online display just overtook TV in US ad spend last year, according to a Warc report.
Beyond display ads, the rest of marketing lags way behind. Indeed, I was only recently talking to a major retailer, who told me that 40% of their marketing spend still funded untargeted paper circulars.
Historically, marketing execution has focused 'above and below the line' (ATL and BTL). But, in the face of digital's rapid growth, I contend we should move towards 'through the line' (TTL) communication.
Doing TTL marcomms well is as much of a creative challenge as it is one of analytics-based insight. But I feel marketing creatives have, as yet, failed to rise to the occasion and seize the opportunity.
It's not enough to treat mobile as a cut-down version of an old medium, rather than a new and exciting one in its own right. Just look at the 'Uber effect' of digitalisation everywhere else.
But, as I noted last month, the advent of always-on and mobile-enabled digital engagement has left retailers and brands swimming in consumer data, yet struggling to know what to do with it.
It is interesting to see how this scenario translates and resonates worldwide, as I found out when I recently addressed members of the Food & Grocery Councils of Australia and New Zealand.
We all know paper flyers can be effective, even though Lord Leverhulme's now infamous comment still resonates: "Half the money I spend on ads is wasted; the trouble is I don't know which half!"
So, it was no surprise that the council members also agreed that they needed to go beyond mass-broadcast, printed media to know who their customers are, so they can do something about it.
This is why it is important to highlight the early-adopter winners who are maximising returns through increased sales and customer engagement by collaborating on measurable TTL digital campaigns.
Data-driven digital delivery of such opted-in promotional TTL activity enables effective customer acquisition and engagement, while every redemption can be tracked through to a final sale.
I believe the drinks sector is leading the way with these kinds of campaigns, but other categories are starting to follow. Bacardí's recent collaboration with Slug & Lettuce bars is just one example. Its recent, successful 'Sun's Out Rum's Out' campaign shows how retailers can reap a direct benefit from the billions of dollars that brands currently invest in traditional ATL promotional marketing.
Through-the-line promotions should provide attribution via any retail point of sale and use the data consumers share about themselves to ensure greater relevance for higher redemption rates.
The insight available via TTL execution can also deliver greater insight on who the customers redeeming the offer are, and what motivates them. But this also requires a better integrated ecosystem.
Retailers and brands can collaborate more closely TTL to get an end-to-end view of the customer and their experiences through the search, browsing and buying phases of their shopping journeys.
This, to me, is also the next stage in working towards more consistent and seamless experiences, online and in store. As McKinsey said, these are the trends shaping the future of personalisation.
Although the share of global retail sales moving through this sort of "open loop" ecosystem is still less than 10%, it predicts this will grow to nearly 30% by 2025, outpacing even the rate of digital change.
Its prediction is punchy but, I would suggest, not unrealistic. Remember that mobile advertising went from zero to 33% of ad spend from 2010-2018. I'm sure other marketing will follow at pace.