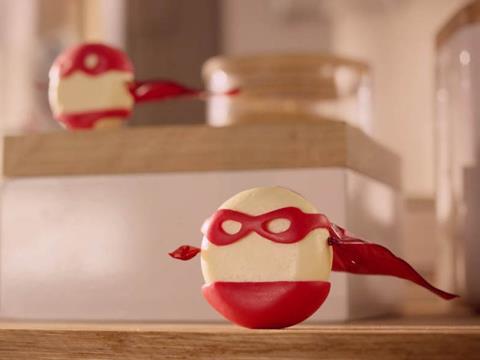 Mini Babybel returns to TV next week with an ad campaign centring on a 'Super Cheese' character.

The three-week TV push will be backed by online activity, in-store promotions and a cinema advertising campaign running until September, with further in-store investment planned later this year, said Bel UK marketing director Steve Gregory.

Mini Babybel sales rose 1.4% year on year to £47.7m in the 12 months to 25 April [Nielsen].