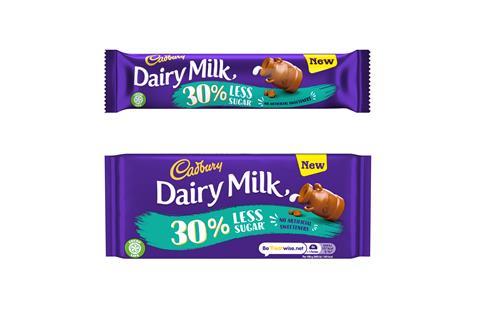 Thousands of takeaways, out of home businesses and small food manufacturers are to be allowed to continue to advertise HFSS products online because the government says it has "insufficient data" about their impact on obesity.
Ministers also said they feared extending a ban on online advertising to smaller companies could have a disastrous impact on SMEs in the wake of the pandemic.
The government today set out a long-delayed response to a consultation on plans to introduce a 9pm watershed for TV advertising, as well as a ban across a long list of HFSS products online.
The government's impact assessment suggests the ban on HFSS TV advertising and online ads from next April will cost the industry £200m a year but claims it will lead to health benefits, including a reduction in conditions such as diabetes and heart disease, of £751m.
The DH set out the list of products in scope, which is the same categories in the firing line of a planned separate ban on in store promotions, also due to come in next year, details of which are still to be finalised.
Categories within the scope of ad restrictions include soft drinks containing added sugar, breakfast cereals, crisps, and ice creams, if they are classified as HFSS und the government's Nutrient Profile Model.
Others in the firing line include yoghurts, pizza and ready meals.
The advertising blackout will also be extended to a raft of out of home categories including main meals, starters, sides and small plates, sandwiches and kids' meal deals.
However, companies with fewer than 250 employees will be spared from the regulations and ministers said they were also holding back because of the economic impact the ban could have on smaller firms.
"We do not currently have sufficient data to include SMEs in the policy, and the impact of the restrictions applying to these enterprises at this time, in what for many will be the recovery phase from the pandemic, may be disproportionate," said the report.
"Furthermore, advertising restrictions could mean SMEs are less able to compete with larger brands who can use their brand recognition and resources to mitigate the effects of the proposed HFSS restrictions."
Exceptions are also to be allowed for broadcast radio, as well as business to business online ads and brand advertising both online and before the 9pm TV watershed, provided ads don't specifically include any HFSS products.
The government said it wanted to ensure brands were "not pigeonholed as synonymous with HFSS products" .
However, food and drink bosses claimed the proposals would still penalise companies that have spent millions reformulating their products to be healthier.
The FDF said one example of a product banned from advertising would be Cadbury's 30% reduced sugar Dairy Milk.
"That was a four-year project for Mondelez," said FDF chief scientific officer Kate Halliwell.
"If you put all that effort in but you can't promote or advertise, you're not going to be able to launch that successfully.
"It's something that's incredibly difficult to achieve, so to put another barrier in front of it almost feels like the government isn't realising the impact."
Halliwell added: "Not only do the proposals signal a lack of joined-up policy, the implementation periods for both advertising and promotional restrictions do not give businesses enough time to prepare for the changes.
"While we are disappointed that government is pressing ahead with its plans for the bans, we will continue to work with government constructively to ensure the policies are practical."
Another industry source said the proposals were an example of double standards showed to the out of home sector in the government's war on obesity.
PHE has repeatedly blamed lack of reliable data from the OOH sector for lack of progress in its sugar reduction programme, despite figures showing the average calories per portion in a chocolate bar in OOH is nearly 100 more than the average manufacturer's product, while OOH puddings pack more than twice the calories of supermarkets'.
"Whilst it's good news for smaller companies hit by the pandemic, it doesn't seem fair that companies that have spent millions investing in making their products healthier are penalised while OOH takeaways serving calorie-laden products are allowed to continue advertising their products untouched," said a source.
Ibrahim Dogus, chair of the British Takeaway Campaign, said the sector was "breathing a sigh of relief".
Health campaigners welcomed today's announcements but expressed concern at the decision to continue to allow brand ads on TV and online for companies that make HFSS products.
"The proposals represent a significant step forward in reducing exposure to a constant stream of unhealthy food and drink advertising on TV and online," said Sustain's children's food campaign co-ordinator Barbara Crowther.
"The government has been subjected to intense industry lobbying to keep advertising junk food everywhere, and we're delighted that they have resisted this pressure.
"We welcome that the government has listened to the concerns of small and medium-sized businesses, especially because they do not have the multi-million pound advertising spends of the big brands and retailers. We remain concerned that brand-only advertising remains a large loophole in the proposed restrictions.
"We're currently seeing how Coca-Cola, McDonald's, Cadbury's, Just Eat, KP Snacks and many others are exploiting the current summer of sport with huge advertising campaigns and competitions to win tickets, free products and more. These brands are synonymous with less healthy food."
ACS CEO James Lowman said: "We're pleased that small businesses have been made exempt from these regulations.
"With social media, websites and local advertising an increasingly important part of convenience stores' marketing activity, we will now be making sure there is absolute clarity on the application of these rules so that retailers who do have to comply don't inadvertently breach these regulations."