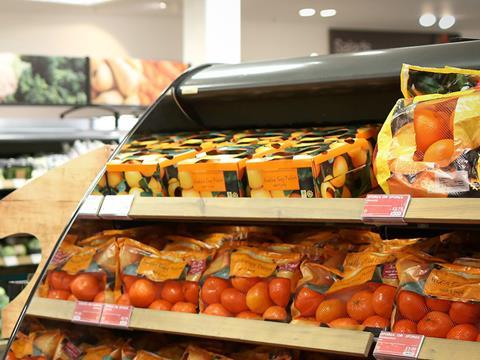 M&S has followed Tesco and Morrisons' lead by handing out free fruit to children in 20 of its stores.

Customers' children can choose between bananas, apples, pears and easy-peeler satsumas and clementines displayed on installations near the front of stores.

The upmarket grocer launched its Free Fruit for Children scheme last month to encourage children to "eat a healthier and balanced diet".

The fruit is being provided as part of its regular supply chain of produce.

M&S said it introduced the initiative in the 20 stores, selected because of their dominance of shoppers with young families, to "test and learn" how its customers take to it and its employees manage it.
A spokeswoman for M&S told The Grocer it has been launched into the branches on a permanent basis, but it is "too early to say" whether complimentary fruit will be given out across its store network in the future.

"We recognise the importance of encouraging our customers to make healthier food choices. We're committed to playing our part as a food retailer and this initiative offers the perfect opportunity to help kids reach their 5 a day," explained M&S trading manager Catherine Lee.

Morrisons started its free fruit for children scheme in December 2018, while Tesco launched its format back in July 2016. It has since given away more than 50 million pieces of fruit through the scheme.