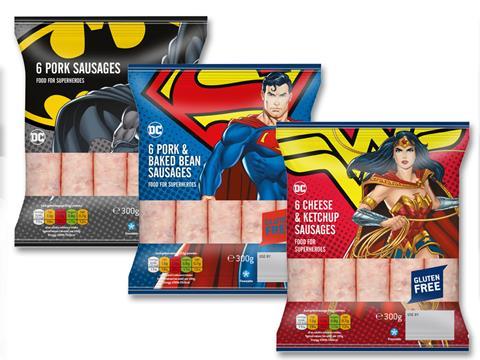 Is it a bird? Is it a plane? No, it's a Superman burger, and it's coming to a supermarket near you very soon.

A tie-up between DC Comics owner Warner Bros and red meat giant ABP sounds a bit left field but, as we report this week, the pair think they're on to a winner with their new range of DC superhero-themed meat products.

The range carries a 'Food for Superheroes' strapline and will "create excitement for meat products in younger consumers" reckons ABP.

It also represents the launch of yet another meat brand this year - following moves by the likes of Dovecote Park, Finnebrogue and Gressingham Foods - and is a noteworthy move by a supplier with a long track record in own label.

Will sales take off faster than a speeding bullet? Or will they bomb like Jared Leto's performance as the Joker?

That, of course, remains to be seen. But with the meat category facing stiff competition from meat alternatives, it's a welcome piece of innovation and points to a new direction for the sector's major players as they seek to attract new shoppers.