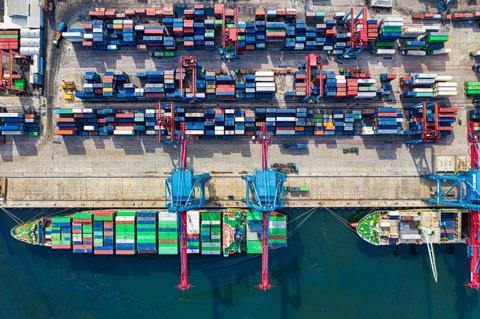 The British Meat Processors Association has "lost patience" with the government over a perceived lack of action on export infrastructure for meat ahead of Brexit.
With the 31 December Brexit deadline now under four months away, the meat trade body described the UK's post-Brexit export infrastructure as "woeful" and called on the government to take urgent action on processes that would be required with or without a UK-EU trade agreement.
Areas said to be needing attention included the new online system for export health certificates (which it claimed was still in a development stage and had not been stress-tested), the recruitment of vets to inspect and sign off consignments and the agreement of health mark certifications with all of the UK's trading partners, without which nothing can be exported.
The BMPA warned that without quick progress, UK meat companies faced losing orders from Continental retailers from this month onwards. It also projected dire long-term consequences that could see £1.2bn of annual meat exports jeopardised and "thousands of jobs" put at risk throughout the supply chain.
"After months of meetings and talks with government which have yielded little progress, the British meat industry, along with other sectors that rely on overseas trade, has lost patience and we are calling publicly for government to step up the pace and solve these issues before it is too late," said CEO Nick Allen.
"With less than four months to go, Britain has a woeful lack of infrastructure and people to operate the new export system which, if not addressed, will result in massive delays, extra cost and lost orders."
The BMPA also called on the government to review its guidelines on groupage – a way for exporters to keep costs down by grouping smaller consignments together into larger ones.
Current guidelines state fresh and frozen shipments would not be allowed to be transported to third countries together, a measure that would put UK produce at a "competitive disadvantage" to overseas rivals, BMPA claimed.
A Defra spokesman said, "intensive planning is under way to help ensure that businesses and citizens are ready to take advantage of the opportunities and changes that will bring."
"We are working closely with vets and food producers to ensure they are ready for the UK's new chapter, including establishing a new online application service for export health certificates and supporting the training of additional certification support officers to ensure all vital paperwork is ready as UK produce is exported around the world."
Defra added that the number of official vets authorised to certify consignments had doubled since February 2019 to 1,200. More than 100 certification support officers had also been hired in Great Britain to date, it said.