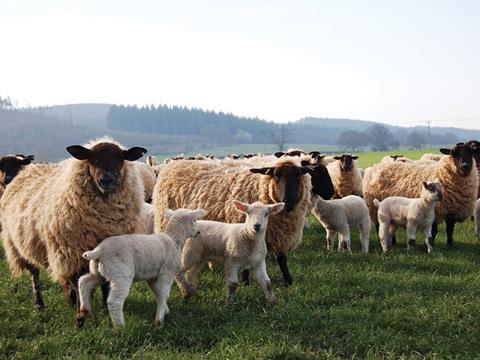 British lamb exports to the US will soon restart after a decades-long ban, Boris Johnson has announced.
The US banned British lamb and beef imports following the first outbreaks of mad cow disease in the 1980s.
Beef exports to the US resumed in September. The prime minister did not specify when the ban on lamb would be lifted.
The US Department for Agriculture started consulting on lifting the ban in 2016, when there were hopes it would be removed the following year.
While Downing Street has strongly played down the chances of an imminent UK-US trade deal this week, Johnson said the government was still taking practical steps to help exporters.
"You've already seen the ban on British beef lifted, you've the tariffs come off scotch whisky… what we're going to get from the United States now is a lifting of the decades-old ban – totally unjustified, discriminating against British farmers – on British lamb."
Putting lamb back on the US market would be worth an estimated £37m in the first five years, according to AHDB.
Gwyn Howells, CEO of Hybu Cig Cymru – Meat Promotion Wales, said achieving market access for lamb to the US had been "a long road, and it looks as if we're nearly at the end of the journey".
While the ban has not been "necessary or justifiable for many years", according to Howells, "it's taken a long effort and much technical work to overcome the various administrative hurdles".