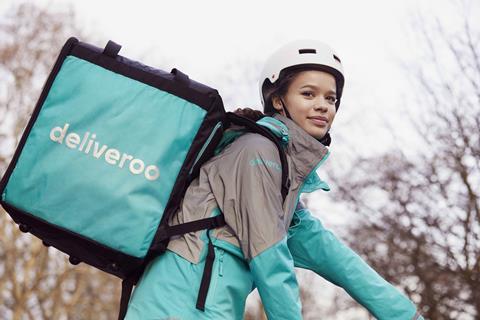 The Competition & Markets Authority has intervened in Amazon's investment in Deliveroo by ordering the two to halt any integration of the businesses.

An initial enforcement order has been served on the two companies over concerns they may no longer be operating separately.

Amazon led a £450m fundraising round in Deliveroo in May, in a move that puts it up against Just Eat and Uber Eats in the race to dominate the food delivery market. The CMA's enforcement order, published today, says there are grounds to suspect Amazon and Deliveroo 'have ceased to be distinct' or that arrangements are in place that will cause them to no longer be distinct.

Under the order, the two companies must halt any integration of the businesses in the UK until the CMA approves, though they can continue to negotiate terms.

A Deliveroo spokesman said the two companies had been "working closely with regulators to obtain regulatory approvals".

"There are a number of major companies within the restaurant food delivery sector and this investment will enable Deliveroo to expand, innovate and, we believe, will enhance competition," he said. "This investment will help create jobs, help restaurants to grow their businesses and will improve choice for consumers."

An Amazon spokesman said: "We believe this minority investment will enable Deliveroo to expand its services, benefiting consumers through increased choice and creating new jobs as more restaurants gain access to the service."

Amazon's investment was greeted by analysts as a sign of its intention to launch a new assault on the takeaway delivery market, having pulled the plug on the one-hour Amazon Restaurants service in London last year.

It was also seen as a move that could enable Amazon to expand its same-day grocery delivery services, which include Fresh and Morrisons at Amazon.

It was followed in June by Deliveroo's announcement of plans to "expand aggressively" to reach more than half the UK population by the end of 2019, up from a third.

Also last month, Morrisons announced that Morrisons at Amazon, available in Leeds, Manchester, Birmingham, and parts of London and the home counties, would be rolled out to five more UK cities this year.