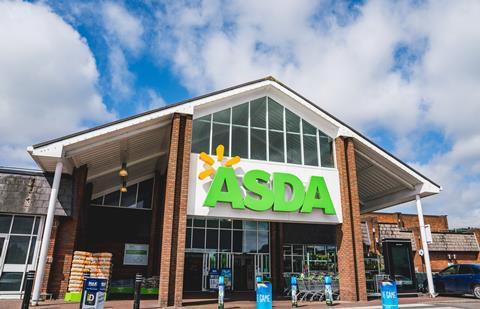 A three-way fight for Asda is underway between Apollo, Lone Star and TDR.
All three made offers for the UK supermarket chain this week ahead of the deadline for bidding.
A fourth bidder made a last-minute play to enter the £6.5bn sale process but was turned away by Walmart's adviser, The Grocer understands.
Asda's US parent and banking partner Rothschild will now weigh up whether any of the offers match expectations. Walmart is set to retain a significant minority stake in the supermarket in any deal.
Apollo Global Management is being advised by Rob Templeman, a retail veteran and former CEO of Debenhams.
Fellow US firm Lone Star Funds worked with Paul Mason, who was the boss of Asda until 2001, on its offer.
Meanwhile, UK PE house TDR Capital is a significant investor in forecourt giant Euro Garages, though there was press speculation that billionaire brothers Mohsin and Zuber Issa, who own Euro Garages, were planning their own separate bid.
The identity of the unsuccessful fourth bidder, which was denied entry into the process at the last minute, with Rothschild deeming the process to be "too advanced" for a new party to get involved, is unknown.
A City source said a consortium of unnamed high net worth individuals, which The Grocer flagged up as potential bidders last month, had put together a business plan and a "competitive" offer. But "the other parties were more advanced in the process, making it too difficult for a late entry to make it into the race," the source said.
"Walmart is still keeping the back door open in case the bidding from the PE firms aren't as expected. It is always useful to have another horse in the race in a process like this."
The consortium has a suite of heavy hitting UK and international retail names involved, including a former significant player at John Lewis and a former CEO of a big US retailer, the source added.
Walmart restarted the Asda sale process last month after being forced to hit the pause button when the Covid-19 pandemic hit.
The sale has long been in the pipeline since the US retailer was thwarted last year in its attempt to combine Asda with Sainsbury's by the Competition and Markets Authority.
Asda also set its sights last month on one-million online delivery slots by next year as it revealed ecommerce sales doubled in the second quarter thanks to the coronavirus lockdown.
Walmart said Asda's total sales grew 3.8% year on year excluding fuel, between 1 April and 30 June.
Walmart and Rothschild declined to comment.