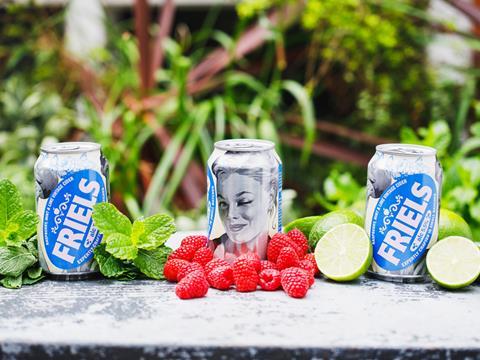 Frosty Jack's owner Aston Manor Cider has confirmed its sale to Florette owner Agrial.
Aston Manor did not disclose the financial weight of the deal, but previous reports have suggested the company could have been valued at around £100m. It marks the end of a year-long search for investment.
Aston Manor said the deal, news of which was first reported by The Grocer in early August, would give it "a hugely exciting opportunity to create a global force in cider", and that the values of the two companies were "absolutely aligned".
French business Agrial is best known in the UK as the owner of salad supplier Florette, but on the Continent it owns numerous cider brands through its beverage division, including Loïc Raison, Ecusson, Kerisac, Viard and La Mordue.
"With Agrial we have found this partner, a strong group with a well-developed portfolio of products and a well-developed international platform," said Aston Manor CEO Gordon Johncox. "The operating philosophy and values of Agrial are closely aligned to our own and the leadership of Aston Manor are delighted with this agreement and the opportunities it brings."
It was "crucial for Agrial to assert our global ambitions in the cider market by gaining a foothold in the World's largest cider market, close to our heartland and the orchards of our members," added Agrial beverage division MD Marc Roubaud.
"Aston Manor Cider and Agrial are companies with a similar profile and with shared priorities on both brands and private label and we are excited to combine our strengths to offer all our customers."
Aston Manor former directors Paul Clifford, Glen Friel, Kevin McGrath, Marion Stringer and the company's major shareholder Doug Ellis have departed with the deal, records filed with Companies House indicate.