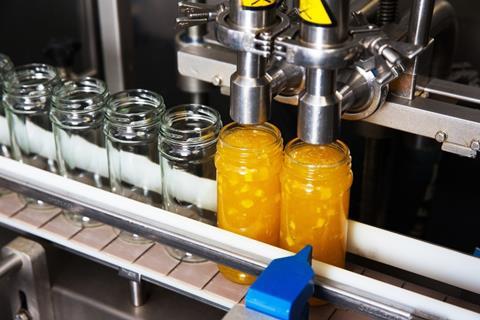 Private equity house LDC has backed a management buyout at fine foods manufacturer Bramble Foods.
The minority investment from the PE firm will help accelerate organic growth and build scale through bolt-on acquisitions.
Bramble will use the new capital to boost in-house manufacturing capabilities and invest in its product portfolio.
Headquartered in Leicestershire, Bramble makes more than 2,000 high-quality products, ranging from preserves, pickles, chutneys and sauces to cakes, biscuits, confectionery, hampers and seasonal goods.
Products are sourced from established external suppliers and an in-house manufacturing division.
Founded in 2008, the family-run business has an extensive portfolio of 1,400 customers and supplies to a national base of independent, local retailers, garden centres, farm shops and holiday parks.
LDC is backing the existing management team, led by founder and CEO Tony Foster, alongside finance director Chris Neville and sales director Ken Osborne.
As part of the transaction, co-founder Nigel Foster will retire to pursue other interests.
Under their leadership, the business has delivered strong year-on-year growth, with annual turnover of almost £15m.
Tony Foster said: "At the heart of Bramble is an unrivalled range of high-quality foods.
"Year on year we have increased our food production capabilities and invested in our personalisation service to offer unique bespoke products to our customers.
"LDC is the leading private equity firm in our region and we know our partnership with the team will help us to continue to grow our business into the future."
LDC has a long track record of investments in the food and drink industry, backing the likes of Fever-Tree, Addo Food Group, Winterbotham Darby, Hill Biscuits and Seabrook Crisps.
The investment in Bramble was led by LDC partner Rob Schofield, alongside investment director Phil Hinson.
Schofield added: "Tony and his team have unrivalled experience and a real passion for delivering the highest level of service to their customers. It's why Bramble is already one of the market-leading businesses in the sector. We're excited to be supporting the team to deliver the next stage of their ambitious growth strategy."
A team from Orbis Partners acted as lead advisors to Bramble, while law firm Gateley provided legal advice to LDC, with financial diligence provided by Cooper Parry and commercial diligence by Hullbrook. Shoosmiths provided legal advice to Bramble.