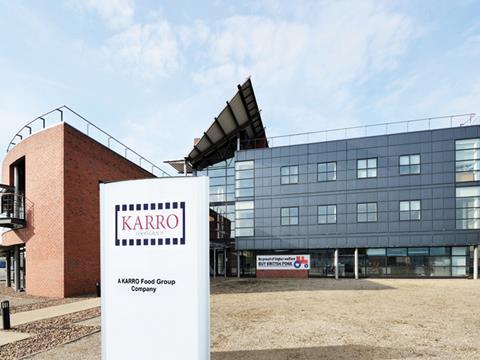 Private equity firm CapVest has confirmed it has agreed to acquire pork processor Karro Food Group from Endless, as revealed by The Grocer on 17 March.
The deal is subject to normal closing conditions and approval from the Competition and Consumer Protection Commission in Ireland.
The statement from the investment house did not disclose the valuation of the transaction, but The Grocer understands the price tag to be around £180m.
Following its acquisition from Vion in January 2013, private equity house Endless and the Karro management team successfully transformed the group into a profitable business in the domestic and international pork market.
The business, which had been lossmaking for a number of years, bounced back into the black during the second year of Endless' ownership in 2014, with EBITDA leaping £18.6m in 2015 to £26.6m, according to accounts at Companies House.
The Karro management team, including executive chairman Di Walker, will remain with the business following completion of the deal.
CapVest MD Jason Rodrigues said: "Karro is a great fit with CapVest's overall investment strategy. The group has established a leading position in the processing and sale of British pork for which we believe the long-term fundamentals are very strong.
"We are delighted to back a very experienced and capable management team and we look forward to working closely with them in pursuing exciting new organic and acquisition-led growth opportunities."
CapVest was advised by Investec Corporate Finance, Kirkland & Ellis, KPMG and EY. Debt financing was provided by Pemberton and Lloyds Bank.
CapVest has managed a number of food business since it was formed in 1999. It created Valeo Foods in 2010 to combine Irish suppliers Batchelors and Origin Foods, since adding honey brand Rowse into the vehicle. Scandinavian fmcg group Scandza is currently in its portfolio. The firm also acquired seafood supplier Young's for £140m in 2002, bolting on Findus in 2006 for an additional £436m, before selling it to Lion Capital for £1.1bn in 2008.
Karro employs more than 3,500 staff at seven sites across England, Scotland and Northern Ireland, producing the Cookstown, McGees, Case & Sons, Malton Bacon Factory and Key Country Foods lines.