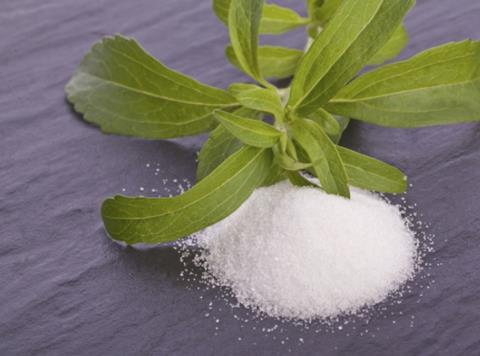 Top story
Tate & Lyle has agreed a deal to acquire $50m stevia ingredients company Sweet Green Fields.
Tate & Lyle first began its partnership with SGF in 2017 becoming the exclusive global distributor of SGF's portfolio of stevia-based ingredients and solutions, and then acquired a 15% equity holding in SGF the following year.
The acquisition of the remaining shares of SGF "simplifies the existing relationship" by creating a fully integrated supply chain and commercial organisation, unified research and development capabilities, and combined strengths to accelerate innovation and optimise production technologies.
Sweet Green Fields revenue for the year ending 31 December 2020 is expected to be around US$50m, including revenue for products Tate & Lyle currently sells as distribution agent.
The company said that the acquisition of SGF brings a broad portfolio of stevia products and a fully integrated stevia supply chain to Tate & Lyle including leaf sourcing, leaf varietal development, established agricultural programmes and cost-efficient manufacturing.
The deal strengthens Tate & Lyle's position as one of the world's primary providers of sweetener products, with the capabilities to create foods and beverages that are lower in sugar and calories and with cleaner labels.
The acquisition also extends Tate & Lyle's presence in the faster growing Asia Pacific region with dedicated stevia production and research and development facilities located in Anji, China.
Stevia is one of the fastest growing low-calorie sweeteners used globally, particularly in beverages, dairy and snacks, as demand from consumers continues to grow for foods and beverages that are lower in sugar and calories.
Globally, from 2015 to 2019, product launches that contain stevia grew by compound annual growth rate of 15%.1 In the year ended 31 March 2020, Tate & Lyle's stevia revenues grew by 23%, making it an important contributor to new products revenue growth.
CEO Nick Hampton commented: "Sweet Green Fields is an exceptional business with a leading portfolio of stevia solutions, a strong team of stevia experts and an impressive, fully-integrated supply chain. We are delighted to take our relationship to the next level by bringing Sweet Green Fields into the Tate & Lyle family.
"This acquisition supports our strategy to grow our sweetener solutions portfolio and our purpose of Improving Lives for Generations by helping us to deliver tasty food and beverages with less sugar to consumers worldwide."
SGF CEO Dean Francis added: "Tate & Lyle, with its global customer reach, innovation focus, and strong sweetener portfolio, is the ideal company to take Sweet Green Fields forward, supporting food and beverage customers across the globe and enabling healthier consumer diets."
Tate & Lyle shares are up 1.3% to 646p so far this morning.
Morning update
Pets at Home Group has announced the disposal of its five specialist referral practices to Linnaeus Group for cash consideration of up to £100m.
The company said the disposal is part of the continuing focus of group resources on customer-facing activities across omnichannel retailing and first opinion veterinary operations.
Linnaeus Group, a subsidiary of Mars Veterinary Health, is a veterinary group operating over 150 veterinary clinics across the UK, including highly-respected primary care and referral practices.
The disposal of the Specialist Group is for consideration of up to £100m, comprising £80m in cash on completion and deferred cash consideration of £20m, payable upon certain financial milestones being met in the future.
The cash proceeds will be retained by the group for general corporate purposes. The disposal is expected to complete in the first quarter of 2021 and is subject to a limited number of customary conditions and approvals.
CEO Peter Pritchard commented: "Pets at Home is the UK's leading pet care business, across our retail and veterinary operations. This disposal does not deviate from our core focus of providing customers with affordable, convenient, engaging and flexible pet care solutions through our growing online platform and estate of 440 First Opinion veterinary practices and 451 stores.
"The disposal represents a great outcome for all of our stakeholders. Linnaeus is a well-regarded operator of veterinary practices with a strong and established track record of practice management. We hold them in high regard, and they will be a great home for our highly-skilled colleagues in the Specialist Group, underpinned by an ongoing commitment to specialist multi-disciplinary veterinary care, supported by Mars.
"For our First Opinion Joint Venture Partners and Retail colleagues, the disposal allows realignment of financial and operational resource to support them in doing even more for our customers and their pets. For our shareholders, the disposal proceeds provide the Group with additional resource to accelerate growth across our customer-focused pet care platform."
Swiss/Irish bakery group Aryzta has reported an organic revenue decline of 15.4% in the first quarter as COVID continues to hit food service sales.
Total revenue in the period declined by 20.3% to €672.6m.
Improvements in its QSR and retail channels were more than offset by COVID-19 related declines in foodservice. The negative impact of the further restrictions in Europe introduced in November have mostly concentrated on the foodservice channel, hampering recovery in the sector.
However, Aryzta did register gradual improvements over the period compared to Q4 2020.
Aryzta chair and interim CEO, Urs Jordi, commented: "The Q1 results were broadly in line despite the significant COVID-19 related disruptions and associated higher costs and suboptimal capacity utilization rates.
"The next phase of Aryzta's journey back to improved performance, reduced complexity and the empowerment of local teams has commenced. Our new business model changes to a simpler country focus model with deeper customer relationships. This will lead to organic growth, lower costs and improved margins, and all of this guided by the significantly enhanced bakery, financial and turnaround experience at governance and operational level."
Total Produce has announced Seamus Taaffe, non-executive director, has advised the board that he will retire as a director at the conclusion of the current financial year.
He joined the Board as a Non-executive Director in 2012 and is currently in his ninth year as a Non-executive director
Total Produce's Chairman, Carl McCann said: "I join the board in extending to Seamus our sincerest appreciation for his long service and commitment to Total Produce. The group has benefitted greatly from his experience and guidance over the years. His contribution has been very valuable for the continued growth of the Group. We wish Seamus the very best for the future. This change facilitates orderly board succession."
On the markets this morning, the FTSE 100 has recovered 1.5% to 6,362.3pts.
Early risers include Nicols, up 7.9% to 1,165p, Marston's, up 6.8% to 65p, FeverTree, up 4.5% to 2,416p and Compass Group, up 4.4% to 1,382p.
Fallers include Finsbury Food Group, down 2.2% to 75.3p, Pets at Home, down 1.4% to 413.6p and Devro, down 1.3% to 158p.
Yesterday in the City
The FTSE 100 started the week on the back foot to end the day down 1.6% at 6,266.2pts.
Fallers included Compass Group, down 6.6% to 1,324p, Imperial Brnads, down 3.7% to 1,361p, Greggs, down 3.1% to 1,685p, AG Barr, down 3% to 499.5p, SSP Group, down 2.9% to 330p, Domino's Pizza Group, down 2.9% to 319.8p, WH Smith, down 2.9% to 1,417p and Hilton Food Group, down 2.5% to 1,084p.
Supermarkets Sainsbury's and Morrisons were down 2.5% to 211.1p and 2% to 179.9p respectively.
The day's risers included Nichols, up 4.9% to 1,080p, Naked Wines, up 3.2% to 578p, Devro, up 2.6% to 160p, Finsbury Food Group, up 2% to 77p, Bakkavor, up 1.9% to 82.7p and Britvic, up 1.7% to 819.5p.