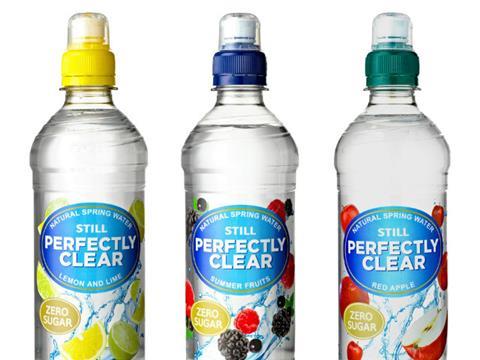 Soft drinks manufacturer Clearly Drinks Group has secured the backing of private equity firm NorthEdge Capital as consumer demand for flavoured water grows.
The Sunderland-based business, led by CEO Finn O'Driscoll, specialises in sugar-free products and flavoured spring water, with brands including Perfectly Clear, 1870 Mixers and Northumbria Spring, which are sourced from an on-site spring.
It also operates as a contract bottler, manufacturing a range of international client brands.
Clearly Drinks revenues grew 14.4% in 2016 to £13.5m, with operating profits nudging up to £933k, according to Companies House accounts.
"It's an exciting time for the flavoured spring water sector, and we've seen strong growth from our existing sugar-free and naturally flavoured product lines as consumers seek healthier beverage options," O'Driscoll said.
"This investment will allow Clearly Drinks Group to accelerate new product development, expand into new international markets, and grow our sales force accordingly. Our marketing strategy is clear – we look forward to working with the NorthEdge team to take Clearly Drinks Group to the next level of development."
The investment would drive the Clearly Drinks branded offer across several soft drinks categories, spearheaded by Perfectly Clear water, he added.
Clearly operates from a 60,000 sq ft site, with a 70-strong workforce.
The deal – for an undisclosed stake – was led by NorthEdge partner John Rastrick, investment director Tom Rowley and Nicola McQuaid.
"As more and more health-conscious shoppers look for alternatives to calorie-packed beverages following the pending introduction of the sugar tax, the demand for sugar-free, naturally flavoured products will continue to grow," said Rastrick, who will join the Clearly board, along with McQuaid, as a non-executive director.
"Clearly Drinks is well placed to be at the forefront of that movement, and we are looking forward to working with the firm's experienced management team to convert the pipeline of exciting new product development opportunities in this evolving market."
The deal is the fourth investment from the £315m NorthEdge Capital Fund II. Peter Cheung, chairman of ex-NorthEdge portfolio company Accrol Group plc, which listed on AIM in June 2016, will join Clearly as chairman as part of the deal.
NorthEdge was advised by Grant Thornton, Bond Dickinson, CIL, Henderson, PwC and Syngroup. Clearly Drinks was advised by Livingstone Partners, DWF and Saffery Champness.