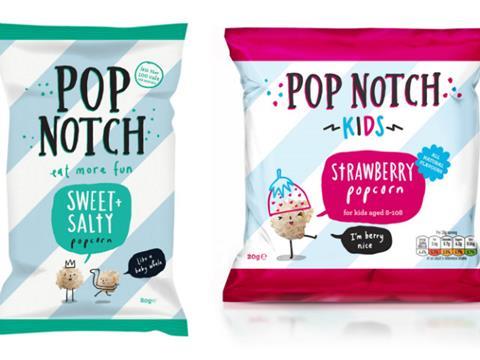 Northern Ireland-based crisp manufacturer Tayto Group has bought a second popcorn brand.
The County Armagh-based company has acquired Northern Irish popcorn company Pop Notch Ltd's assets including its trade mark, brand name and machinery.
The move comes after its pre-pack acquisition of Devon popcorn producer Portlebay Popcorn for a 75.1% stake for £35k in February last year. All assets from Pop Notch will be transferred to Portlebay site in Devon.
The deal signifies the Golden Wonder owner's strategic expansion of its snack manufacturing capabilities.
Tayto is moving forward with a growth plan and saw the Pop Notch acquisition as a "natural fit" given its ownership of Portlebay, said CEO Paul Allen.
"We are currently going through a phase of planned growth in the company and this acquisition of a bundle of assets from Pop Notch is one of several recent purchases for us and as we already own a popcorn business, this was a natural fit," he said.
"We are constantly looking at ways to expand and to secure the Group's long-term future. The past few years have brought a lot of uncertainty and some challenges to the market, so being adaptable and able to develop through a variety of channels is essential for the sustainability of our business."
Last year the crisp maker also completed the purchase of London-based Tavern Snacks and Leeds-based vending machine company Freedom Refreshments.
Tayto Group Ltd is the biggest British-owned crisp and snack manufacturer, producing five million bags a day across its six UK sites, with a portfolio also including Mr Porky, REAL Crisps, Jonathan Crisp and Tayto.