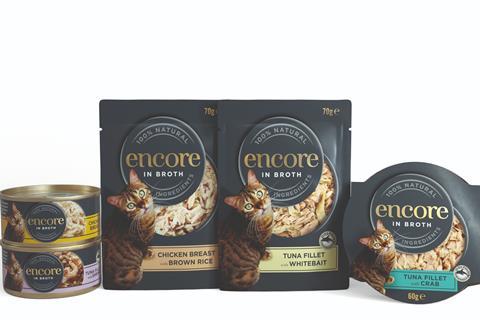 Mergers & acquisitions and sales processes paused due to coronavirus outbreak

Sale of MPM petfood temporarily pulled

Sales of Gosh and Grenade understood to be halted
The coronavirus outbreak has led to a "dramatic slowdown" in M&A activity, with City dealmakers reporting that many deals have been put on hold.
Sources told The Grocer the sale of premium petfood brand MPM had been temporarily pulled, as uncertainty and logistics difficulties meant deals that were not in their final stages were likely to be delayed.
MPM – maker of petfood brands Applaws and Encore – was working with M&A house Harris Williams, with a sale expected to net its PE owner ECI around £100m later this year.
It is also understood sales processes for Gosh and Grenade are on pause, though City sources suggested they had already been parked before the coronavirus crisis deepened.
"The predominant reaction to the virus will be a dramatic slowdown in M&A," a source said.
"Corporates are going to have issues to deal with internally and PE guys are going to have issues within their portfolio companies. Therefore, doing an external M&A is going to be lower down the list of their priorities."
Another source added: "M&A is all about confidence and, if there is one thing getting hit at the moment it is people's confidence. So, the volume of deals has noticeably slowed down."
Read more
Other challenges include the difficulty in getting funding from lenders, volatile share prices impacting valuations and the impossibility of visiting sites and holding meetings and presentations.
"The non-distressed M&A market is drying up at the moment with many deals being put on hold," said Houlihan Lokey MD Shaun Browne.
"The environment is not conducive to launching a new deal for a healthy company. However, you will see some deals being announced that have been in the works for some time."
Delayed deals will likely resume once the situation stabilises, though there will be some where "the long-term ramifications to underlying trading are severe" which risk falling through, Alantra director Charles Lanceley argued.
Meanwhile, processes that are close to being finalised were more likely to continue, M&A specialists said.
Browne added: "It is all to do with the timetable. Those coming to the finishing line, where the work has been done and the buyer is capable of proceeding may still be signed."
There will also likely be "forced M&A", a source added, as distressed companies "who simply are not able to survive" start seeking buyers.
On the public markets, with share prices "all over the place", an M&A specialist suggested IPO processes were "dead" as it would be impossible for businesses to achieve a sensible valuation.
Earlier this month, Poundland owner Steinhoff International reportedly paused a sale or float of its European arm Pepco due to the coronavirus and illness of CEO Andy Bond.
MPM Products, Harris Williams and ECI declined to comment.