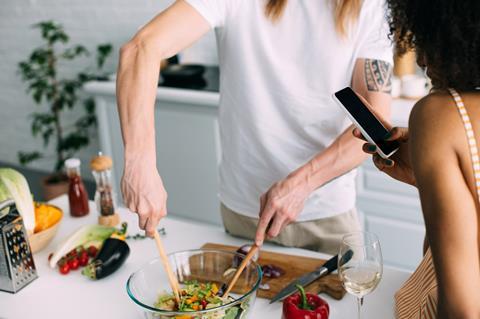 The UK grocery sector is facing a variety of challenges. Consumer tastes and demands are necessitating the need for ever-more innovative and fresh products, startups and tech-focused competitors are disrupting the market, and innovation through big data, AI and automation is shaking up business and industry. These changes may render parts of a business, products or services redundant, with capital needing to be redeployed or assets being sold and new ones being built or bought.
EY's latest Global Divestment Study showed that consumer companies are reassessing their assets more frequently, with 67% reviewing their portfolios at least every six months. It also found that over the next 12 months, 60% expect to initiate a divestment, while 82% expect to make such a move within the next two years.
When asked about the rationale for selling, 72% of companies cited changing consumer preferences. Looking ahead to what and how the future consumer will buy raises questions over the readiness of manufacturers, suppliers and retailers.
We are already seeing some of the trends today, with two-hour delivery slots providing convenience and almost immediate fulfilment. Meanwhile, subscription services are covering the likes of shaving products and gourmet meal kits.
Manufacturers are seeing direct-to-customer models increasingly taking the retailer out of the equation, and this can only become more demanding and complicated. We can envisage a world where the consumer demands a more personal service – nutritionally balanced meals, for example, tailored to their lifestyle. Or where artificial intelligence monitors and orders a daily shot to make up for mineral deficiencies identified by a health monitor on your wrist – which is then made and delivered to the consumer within hours.
The survey also points to 72% of respondents citing operational complexity as the key rationale for selling off assets. Changing consumer trends, as well as the growth in online groceries, are forcing businesses to examine their logistics and supply chain operations.
Some businesses, for example those with several manufacturing sites, will be looking to find efficiencies by consolidating in bigger, more efficient factories – thereby finding savings through economies of scale. There is also the opportunity to sell manufacturing sites to another operator, which can operate better or at higher capacity while still supplying the retailer.
The last mile, however, poses a particular challenge for grocery businesses. Perishable goods mean deliveries need to be made within a short time period. Businesses are therefore assessing their warehousing needs and logistics networks, given many are built far from major population centres and the end consumer.
Smaller, urban warehouses, which could easily be repurposed from light industrial units, could well solve these operational issues. These mini fulfilment centres can be partially or fully automated, taking advantage of robotic automation and AI – reducing staffing costs and drastically improving delivery times.
Attitudes towards divestments in the consumer sector are undergoing fundamental change. Consumer companies are increasingly looking to divestments to stimulate growth, reduce costs and get closer to their customers. However, consumer businesses still need to overcome a number of hurdles if they are to capitalise on the full potential of the divestment opportunity. Firstly, they need to focus on the future consumer – ensuring they are well positioned to adapt to rapidly changing trends. Finally, they need to implement this knowledge and tackle the operational elements of their businesses – adopting new distribution models and supply chains and rationalising their cost base.
We expect to see new business models, disruption and significant change in the way we source, manufacture and sell groceries over the coming years – perhaps the biggest change since the introduction of sliced bread.